Inspiration
Christmas Food Trends & Recipe Ideas
From European inspiration to British traditions, here are five trends for you to try this Christmas
Discover St Pierre's Christmas food trends ahead of the festive season, including bubbles for brunch, British classics, European inspiration and more.
Food is such an important part of festive celebrations in the run-up to Christmas. From homemade traditions to European fare – we're embracing both the familiar and the new for our 2020 celebrations.
St Pierre recently asked 2,000 people across the UK how important food would be this Christmas and 27% of households said this year's festive menu will be more important this year than ever before. Not only that, over half (53%) revealed food forms a significant part of their family traditions.
We also asked the nation to share their festive food plans for this Christmas to inspire you and your own menus – here's what they said, as well as our recipe ideas for you to try out at home.
Christmas Food Trends: 1. Champagne Brunch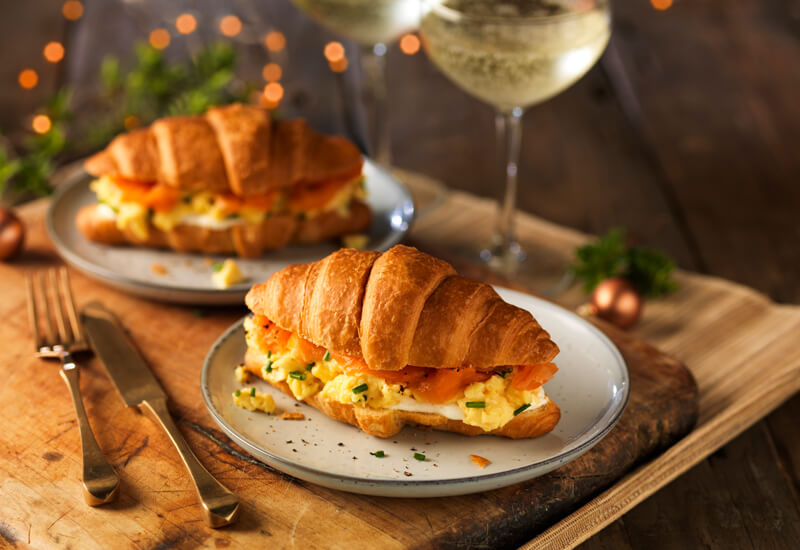 Nothing says celebratory like bubbles, and indulging in a Champagne brunch is something 54% of us here in the UK are keen to do this festive season.
Why not try our Scrambled Egg & Smoked Salmon Croissants recipe – using our light and deliciously flaky St Pierre All Butter Croissants – for a Christmas-inspired brunch.
Christmas Food Trends 2. Traditional British Favourites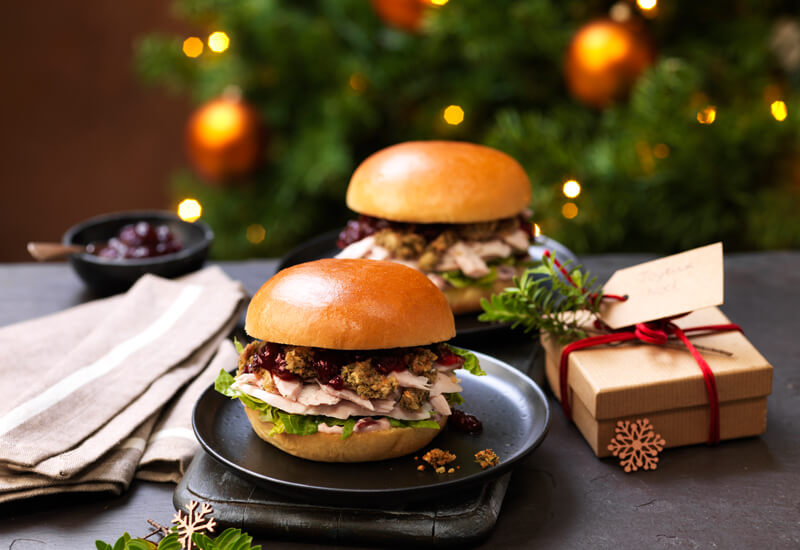 Turkey remains top of our menus, with 64% of us keeping it on our shopping lists. We have three turkey leftover ideas using our delicious brioche to whet your appetite – a classic Leftover Turkey & Stuffing Brioche Burger as featured on the Express website, a comforting Turkey, Brie & Cranberry Brioche Toastie, and our Christmas Leftover Sandwich Stackers.
Pigs in blankets are also big favourites with UK households, with 60% planning to include them in this year's festive dishes.
Christmas Food Trends: 3. European Treats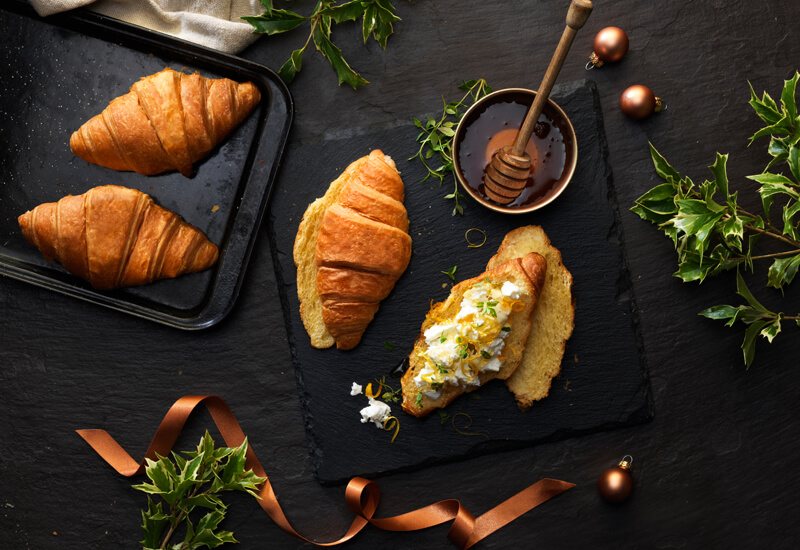 Tasty European treats have also become firm favourites on the UK Christmas menu. This year, 19% of the nation are looking to devour croissants, while 23% will be looking to tuck into some sweet pastries.
We have plenty of Christmas croissant recipes for you to choose from, including this Goats Cheese & Honey Croissants dish for a great sweet and savoury balance, as well as this moreish Savoury Croissant Bake.