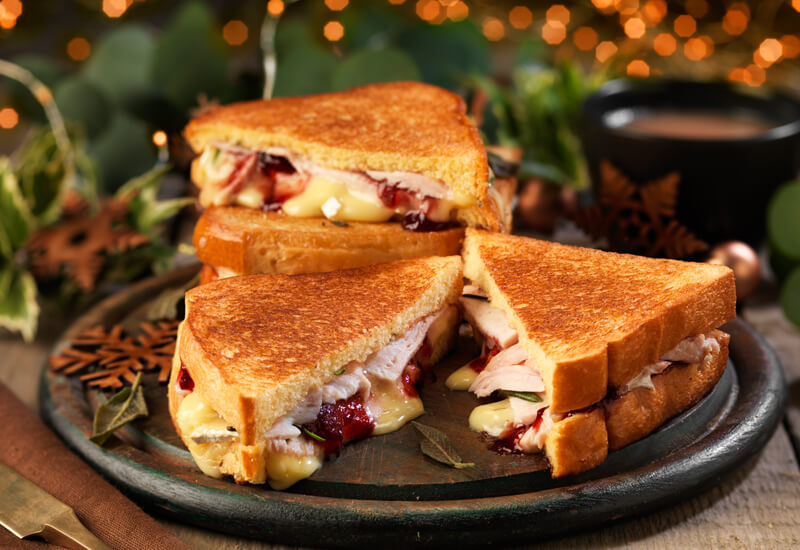 Christmas: Turkey, Brie & Cranberry Brioche Toasties
Keep things festive during the Christmas period with these leftover toasties – the perfect winter warmers
Prep: 5-10 minutes
Serves: 2
Ingredients
8 slices of St Pierre Sliced Brioche Loaf
Leftover turkey, shredded
150g brie
Sage & onion stuffing
4 tsps cranberry sauce
1 tsp butter
1 tsp vegetable oil
Fresh rosemary, chopped
Fresh sage leaves (optional)
Method
Heat the butter and vegetable oil in a frying pan over a low to medium heat, then add the sage leaves and cook for 2 minutes. Remove from the heat and set to one side.
Make two sandwiches by layering the brie, cranberry sauce and turkey on two slices of Brioche Loaf, sprinkle with chopped rosemary and top with another slice.
Place each sandwich in a pan and gently heat on each side until the bread is golden and cheese has melted.
Brioche Loaf
An irresistible pre-sliced brioche loaf. With a super-soft texture and a gentle sweet taste, it's perfect for all meal times or as a simple, delicious snack.
View product
Related Recipes