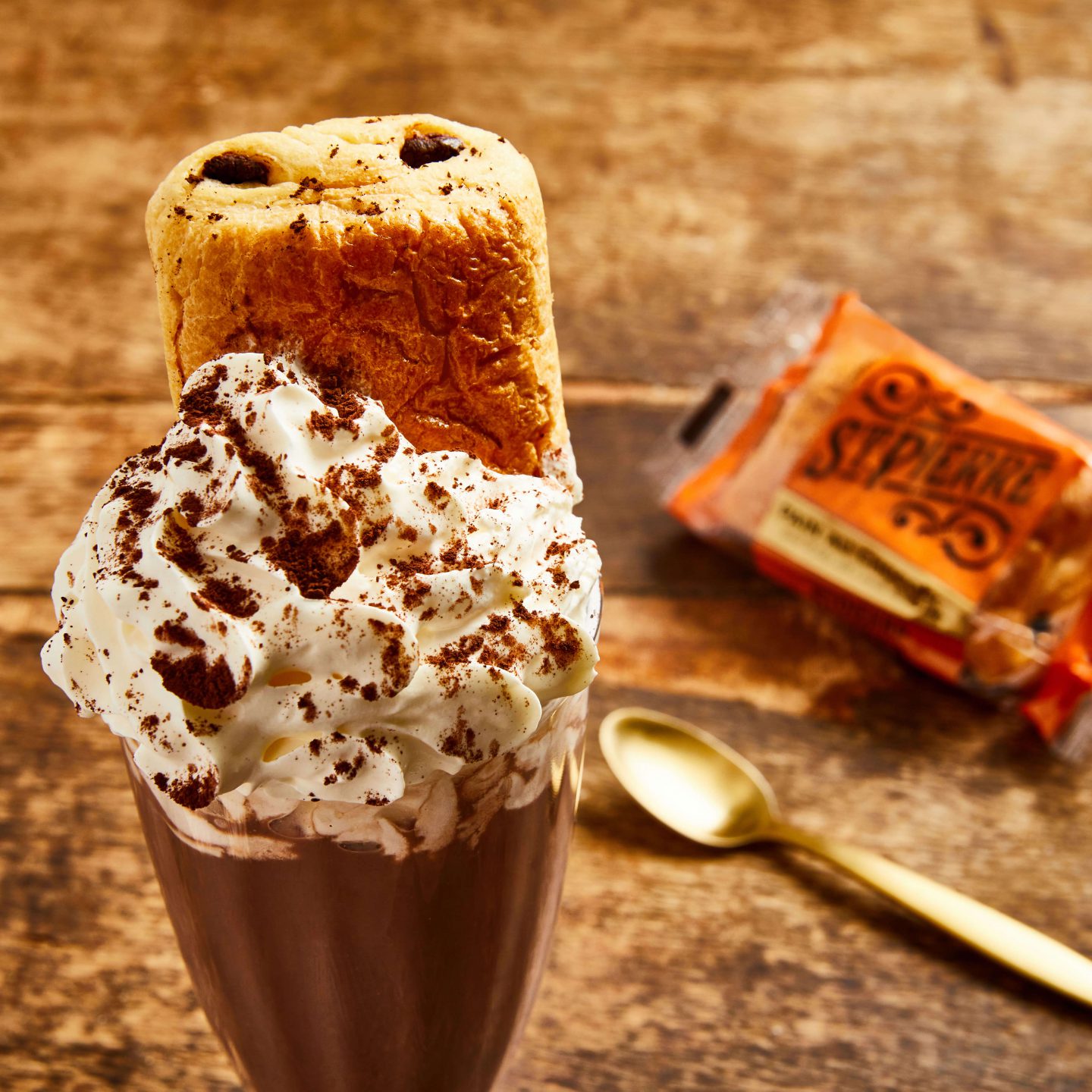 Recipe
Christmas Pain Au Hot Chocolat
Christmas Pain Au Hot Chocolat
An easy way to upgrade you festive hot chocolate game with our light and sweet Pain au Chocolat
Ingredients
1 St Pierre Pain au Chocolat
250ml milk
1 tsp sugar (optional)
100g milk chocolate, broken into small pieces
Whipped cream
Cocoa powder
Method
Heat up the milk on the stove until hot but not boiling. If you like your hot chocolate extra sweet, add a teaspoon of sugar too.
Add the broken milk chocolate pieces to the pan and stir until completely melted.
Pour your hot chocolate mix into a mug and top with whipped cream and cocoa powder.
Dunk one of our St Pierre Pain au Chocolats into the hot chocolate for an indulgent Christmas sweet treat!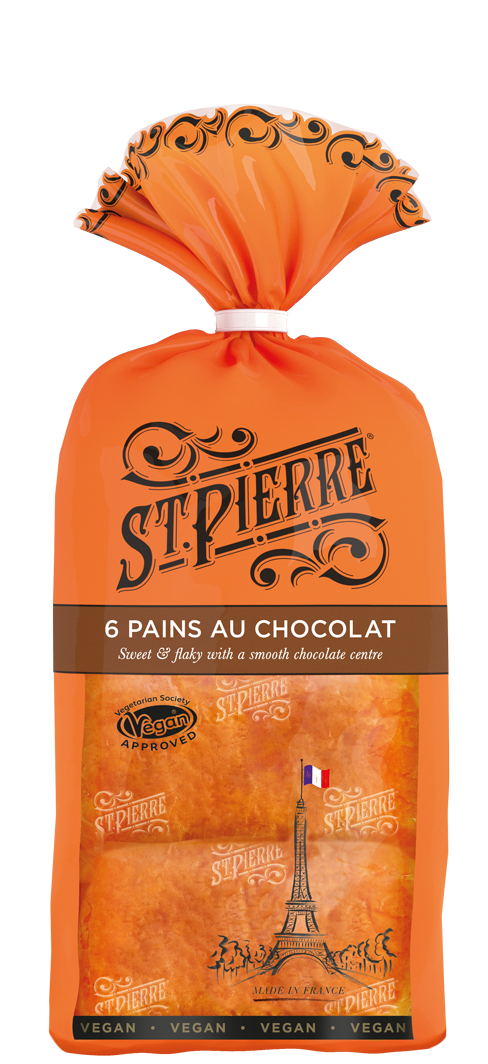 6 Pains au Chocolat
Soft and flavourful pastry that's produced in France, our Pains Au Chocolats are baked to the perfect taste and texture. They're filled with chocolate and individually wrapped, ideal for on-the-go and inside lunch boxes. Or simply unwrap and warm for a delicious sweet treat.
View product
Where to buy