National Brioche Day
Valentine's Day
Mother's Day
Easter
National Brioche Day
Father's Day
All
BBQ
Halloween
Bonfire Night
Christmas
Valentine's Day
Mother's Day
Easter
National Brioche Day
Father's Day
BBQ
Halloween
Bonfire Night
Christmas
Take your Valentine's Day to the City of Lights with St Pierre.
View Valentine's Day recipes
Give your "maman" a taste of Paris for Mother's Day with St Pierre.
View Mother's Day recipes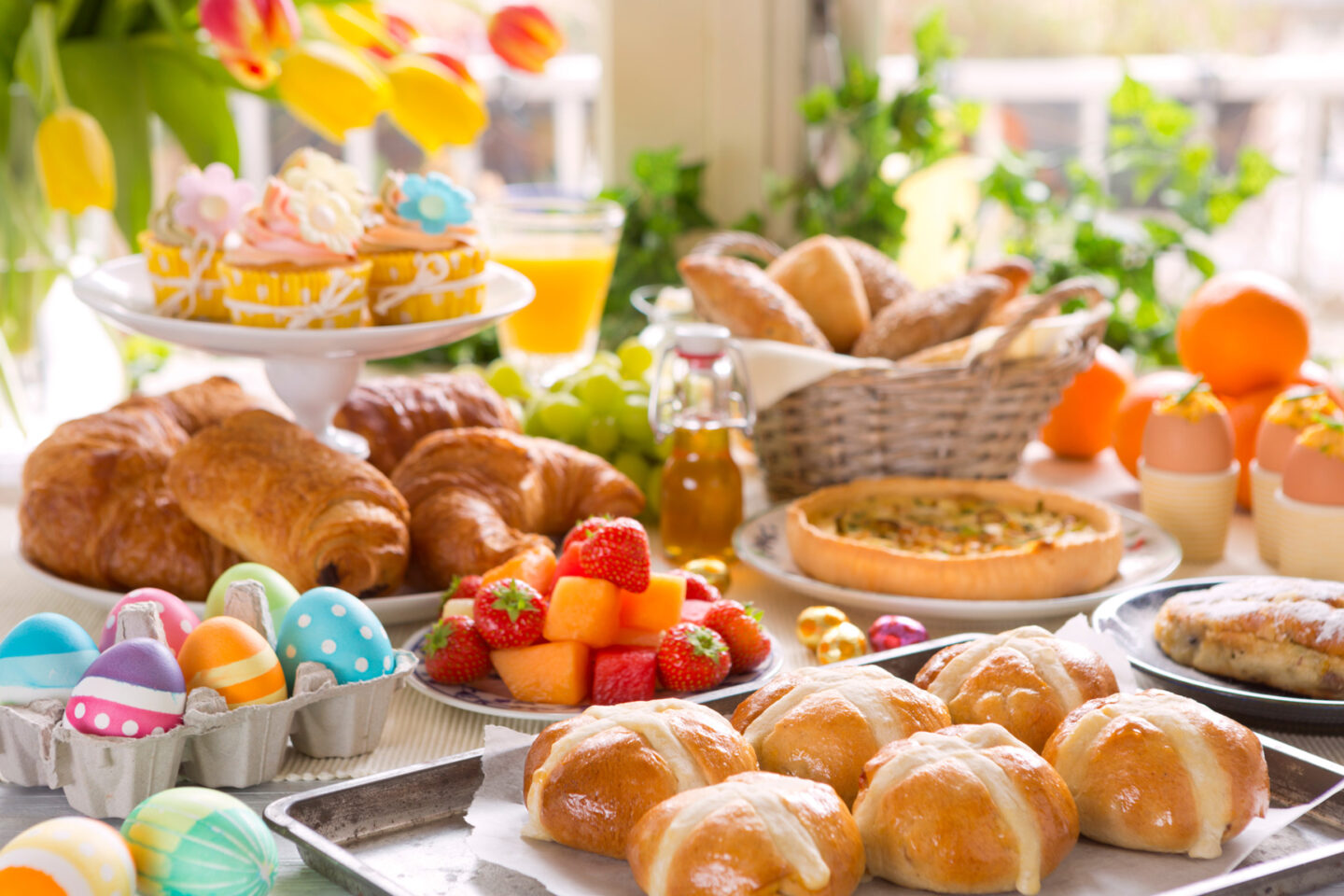 Add some French sweetness to your Easter celebrations with St Pierre.
View Easter recipes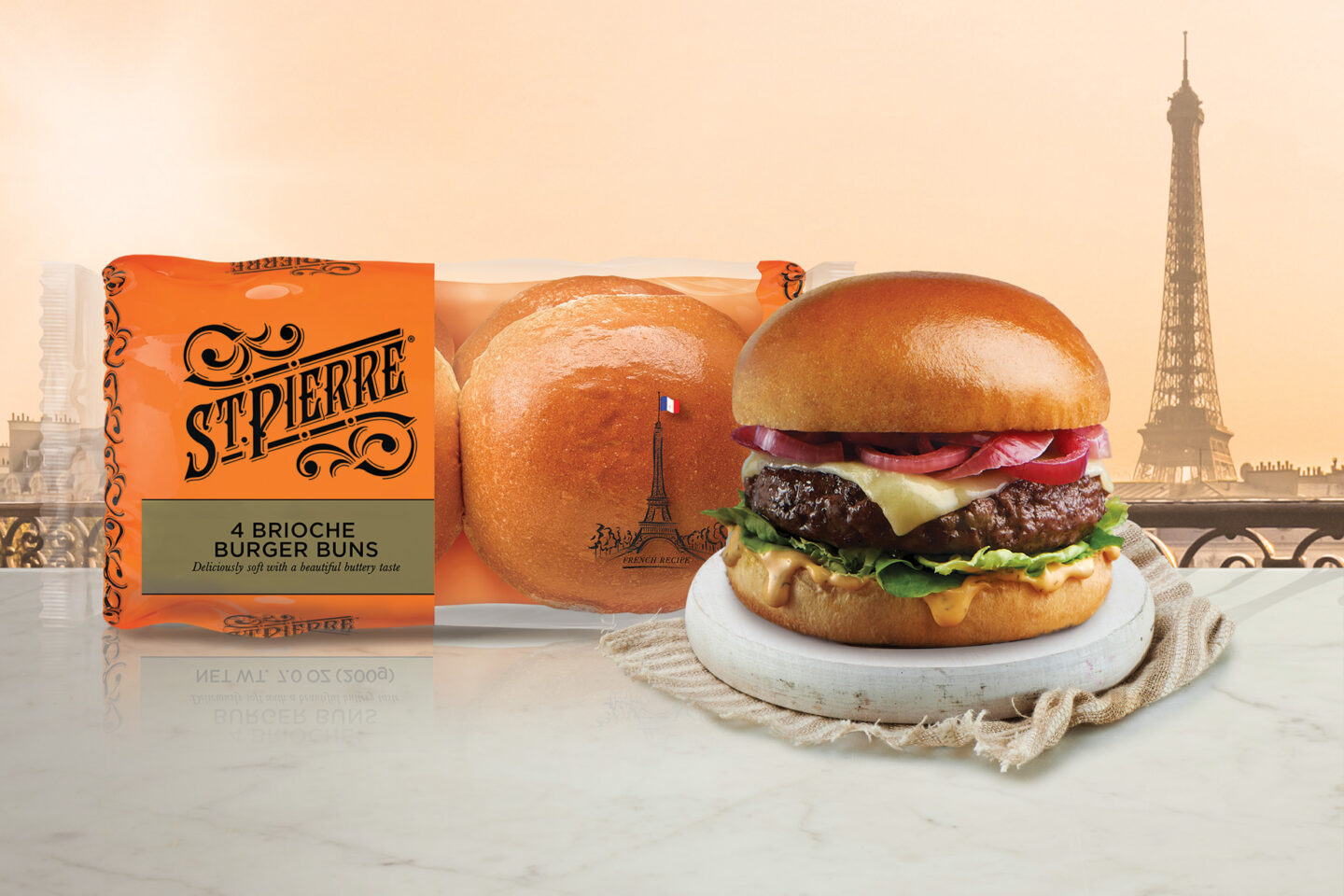 Celebrate National Brioche Day in true St Pierre style.
View National Brioche Day recipes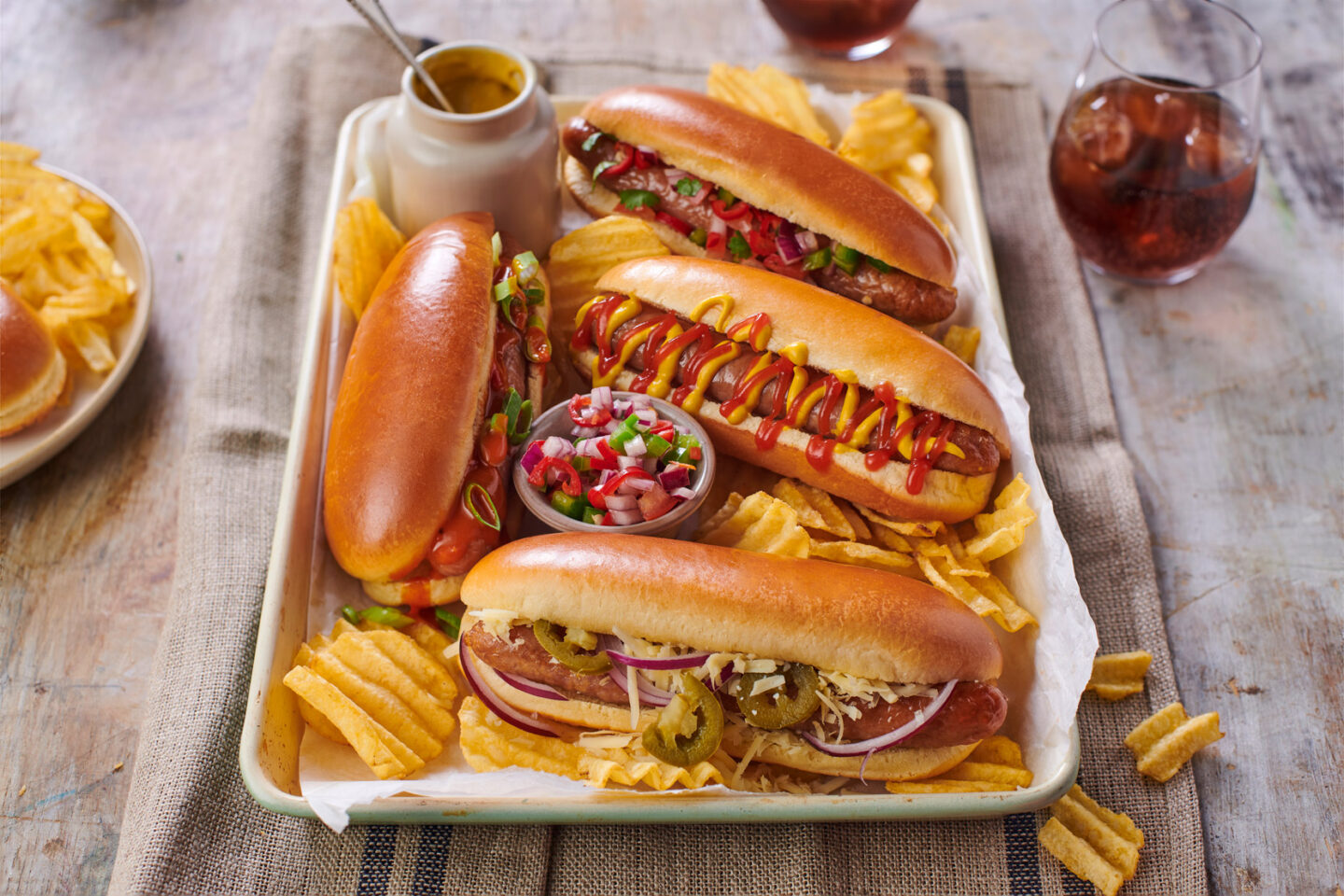 Show your "papa" some love on Father's Day with St Pierre
View Father's Day recipes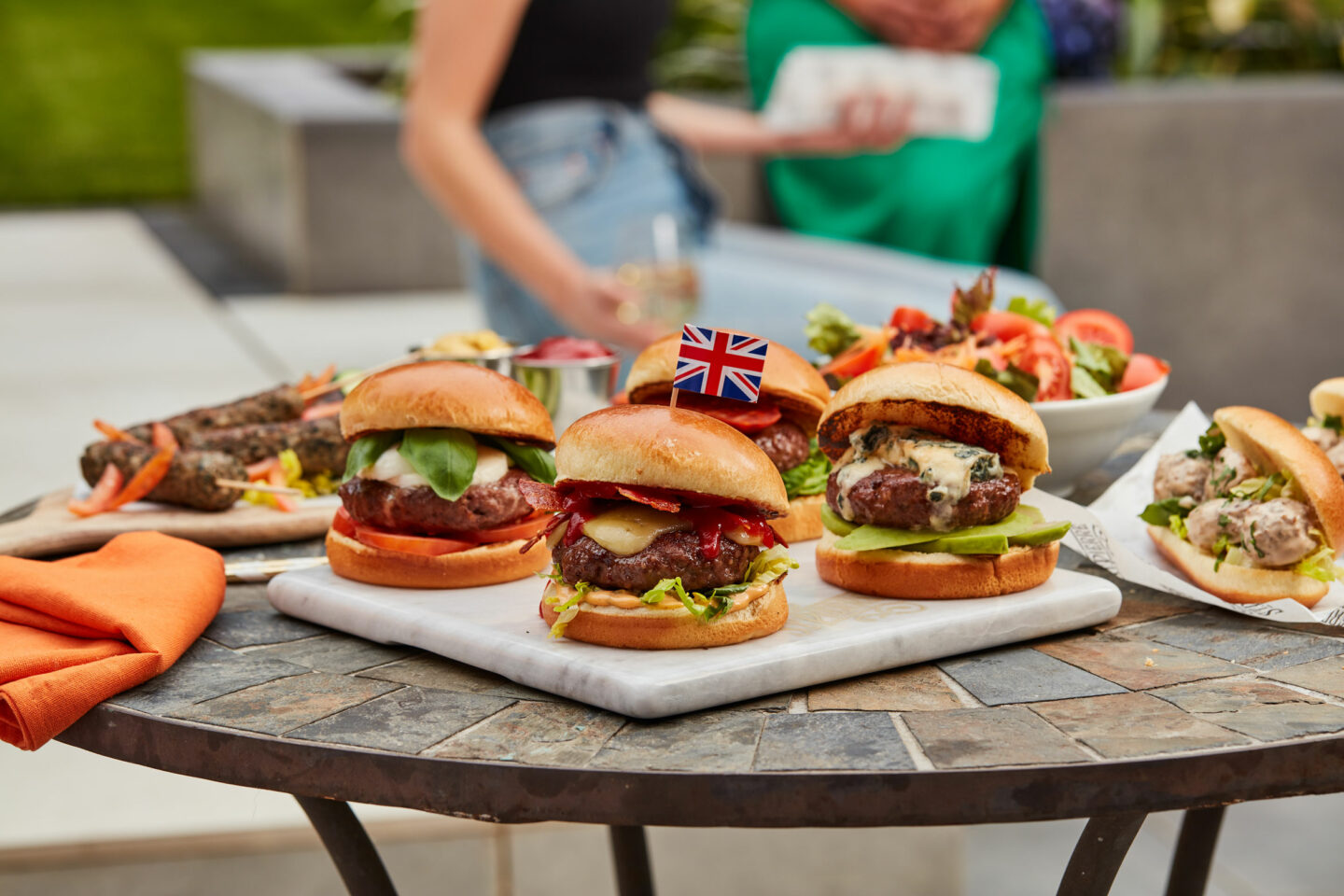 Whatever the occasion, St Pierre has just the thing for you
View recipes
Summer, sun and BBQs – made Magnifique with St Pierre.
View BBQ recipes
Celebrate spooky season the Parisian way with St Pierre.
View Halloween recipes
Bring the magic of fireworks to your table with St Pierre.
View Bonfire Night recipes
Add a touch of Parisian flair to the festive season with St Pierre.
View Christmas recipes
What Is National Brioche Day?
Created by St Pierre, National Brioche Day is the perfect time to celebrate the sweet, luxurious decadence that comes with brioche! It's a day for indulgence, culinary creativity and bringing a little bit of Paris to the everyday with a true French bakery classic.
We may be a little biased, but we think that brioche deserved its own day of celebration. Versatile, rich, soft and sweet… it's all the best things in life!
When Is National Brioche Day?
National Brioche Day is held on the 14th May every year, and is the perfect time of year for indulging in some classically French treats. Whether you use a St Pierre Brioche Bun for a gourmet burger, use a slice of St Pierre Brioche Loaf to add a Parisian twist to jam and toast, or try something a little avant garde with a St Pierre Brioche Waffle, National Brioche Day is all about treating yourself.
What is brioche bread?
Brioche is an enriched French bread. It's soft, a little sweet, and utterly indulgent. Brioche is used in sweet and savoury dishes alike, bringing a touch of Paris to even the most ordinary of meals. As showcased in our range of brioche products, there really is no end to the creativity and decadence the bread can bring to your table.
It's because brioche is so versatile – just as at home in a breakfast or brunch dish as at lunch and dinner – that we brought National Brioche Day to the UK. A day for celebrating rich indulgence and Parisian flair… magnifique.
If you want to find out more, read our top 10 things you need to know about brioche article!
What does brioche mean?
There is an actual historical meaning to brioche. The word "brioche" comes from the old French word "brier" which means "to knead" or "to mix". It is believed to have originated in the French region of Normandy during the 16th century.
How to pronounce brioche?
'Brioche' is a French word, pronounced bree-osh. If you're going to order from a café in Paris, you might want to practise your pronunciation, but the beauty of the St Pierre range is that we bring a touch of Paris right to your home. So however you say 'brioche', add a touch of Parisian flair to your day with St Pierre.
For everything else you need to know about brioche and how to celebrate National Brioche Day, head to our blog.
Brioche pronunciation: how do you pronounce brioche?
The pronunciation of "brioche" is "bri-yosh" in French, while people from Britain will most commonly pronounce it "bree-ohsh" Here's how you can pronounce brioche like a true Parisian:
Start by saying "bree" as in the word "breeze". Make sure to emphasise the "ee" sound at the end of the word.
Next, say "ohsh" as in the word "posh". The "oh" sound is like the "o" in "go" or "so", and the "sh" sound is like the "sh" in "shoe" or "fish".
Finally, put the two parts together: "bree-ohsh" or "bree-ohch".
Remember that the "ch" at the end of "brioche" is not a hard "k" sound as in "cake". Instead, it's a softer, more aspirated sound that's closer to "sh" or "zh".
🔊 "Brioche" pronunciation audio
How do you make brioche?
You might be wondering how to make brioche and we can't blame you. Contrary to popular belief, making brioche is not a daunting task and trying your hands at it is definitely a nice way to indulge in the rich flavours of French cuisine. All you need is flour, sugar, eggs, milk, yeast and some optional salted butter.
While there are plenty of online recipes available, the key to perfecting this delicacy is in the kneading and giving the dough ample time to rest and rise.
We understand that time is precious, which is why St Pierre has made it easy for you to savour the taste of freshly baked brioche without the hassle. Our premium quality brioche and bakery products are available in a range of shapes and forms, packaged conveniently for the whole family to enjoy the magnifique flavours of French bakery in every bite, plus, our products are widely available in selected supermarkets across the UK.
What to do with brioche?
You can use brioche in place of normal bread in most recipes to make it a little richer, more indulgent – to add a touch of Paris to every meal.
Perfect for breakfast, lunch, brunch, dinner or dessert – we use brioche to make every meal a little bit magical. Add a touch of Paris to your bread and butter pudding, burger, sandwich or hot dog. While National Brioche Day is a dedicated day for indulgence, the soft buttery bread is perfect for dishes all year round. For some inspiration to get started, check out our brioche recipes.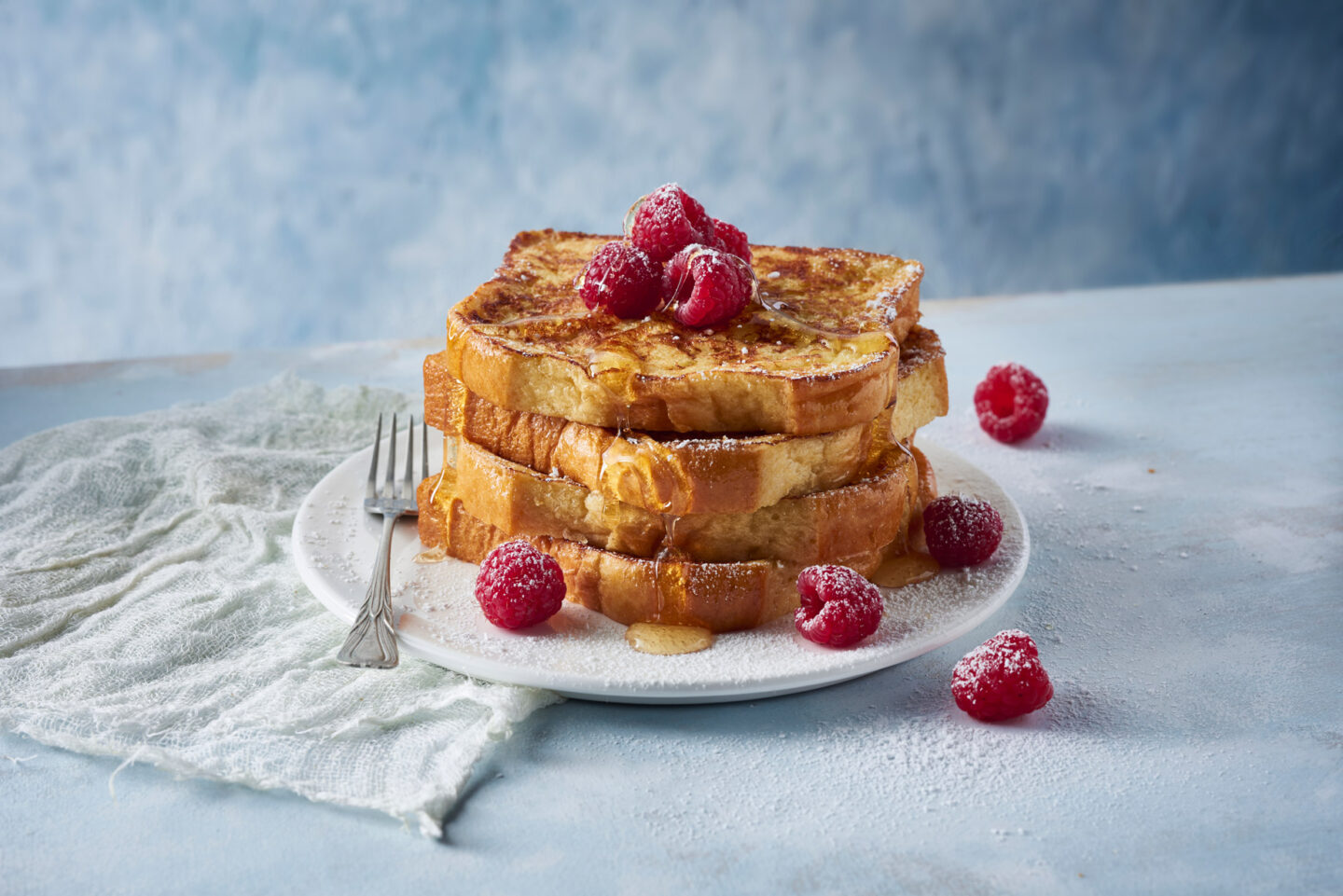 What is "brioche perdue"?
"Brioche perdue" – also known as "pain perdu" or "French toast" – is a classic French dish made by soaking slices of Brioche Loaf in a mixture of eggs, milk, sugar and vanilla, and then frying them in butter until they are golden brown and crispy on the outside.
The name "brioche perdue" means "lost brioche" in French and refers to the fact that this dish is a way to use up leftover brioche that might otherwise go to waste.
Brioche French Toast Recipes Gallery
Brioche perdue can be served with a variety of toppings such as icing sugar, fresh fruit, whipped cream or maple syrup. It is a delicious and decadent breakfast or brunch dish that is perfect for special occasions or lazy weekends.
If you want to know how to make brioche perdue, make sure to check our ultimate Brioche French Toast recipe.
Frequently Asked Questions
National Brioche Day Recipes