Father's Day
Valentine's Day
Mother's Day
Easter
National Brioche Day
Father's Day
All
BBQ
Halloween
Bonfire Night
Christmas
Valentine's Day
Mother's Day
Easter
National Brioche Day
Father's Day
BBQ
Halloween
Bonfire Night
Christmas
Take your Valentine's Day to the City of Lights with St Pierre.
View Valentine's Day recipes
Give your "maman" a taste of Paris for Mother's Day with St Pierre.
View Mother's Day recipes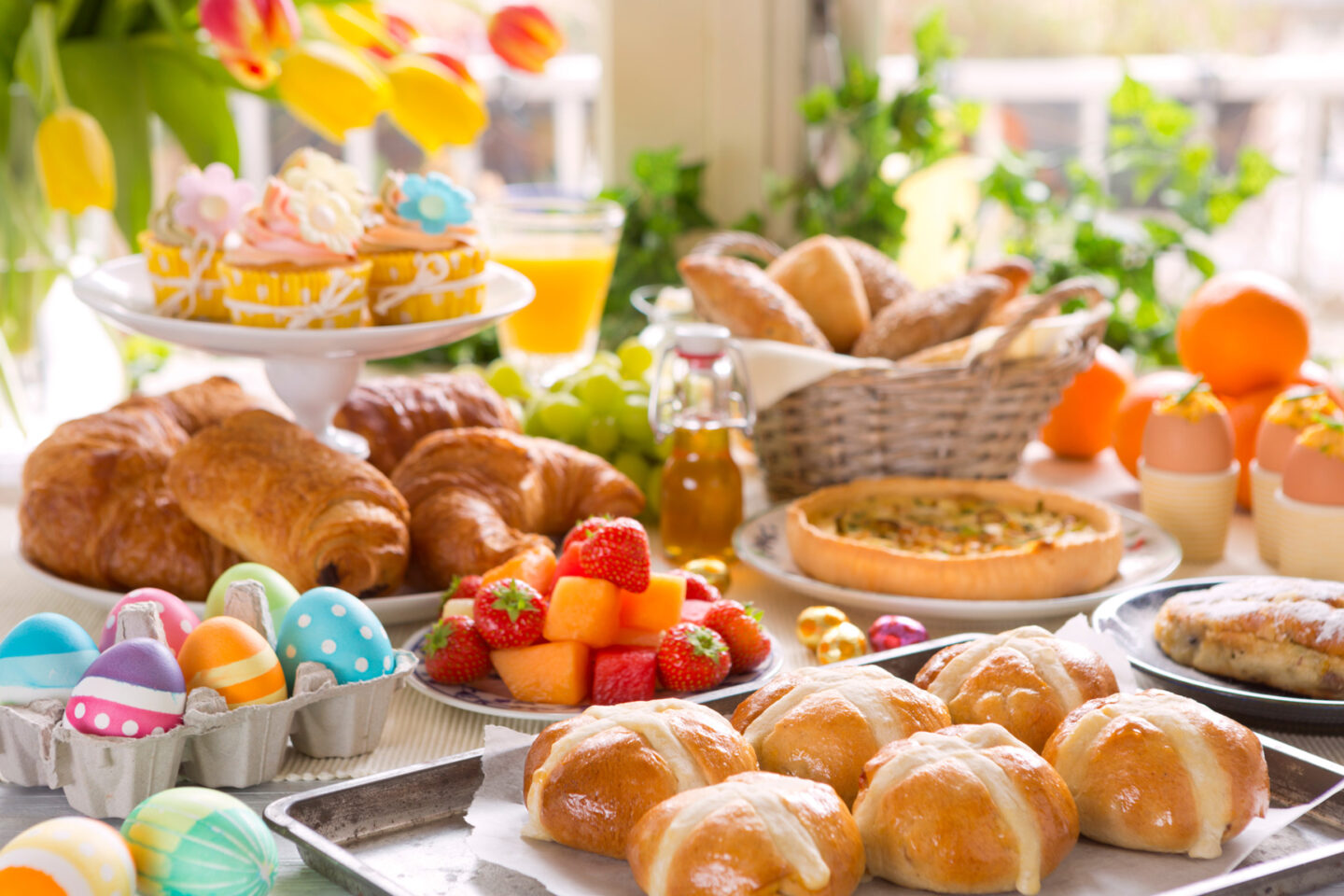 Add some French sweetness to your Easter celebrations with St Pierre.
View Easter recipes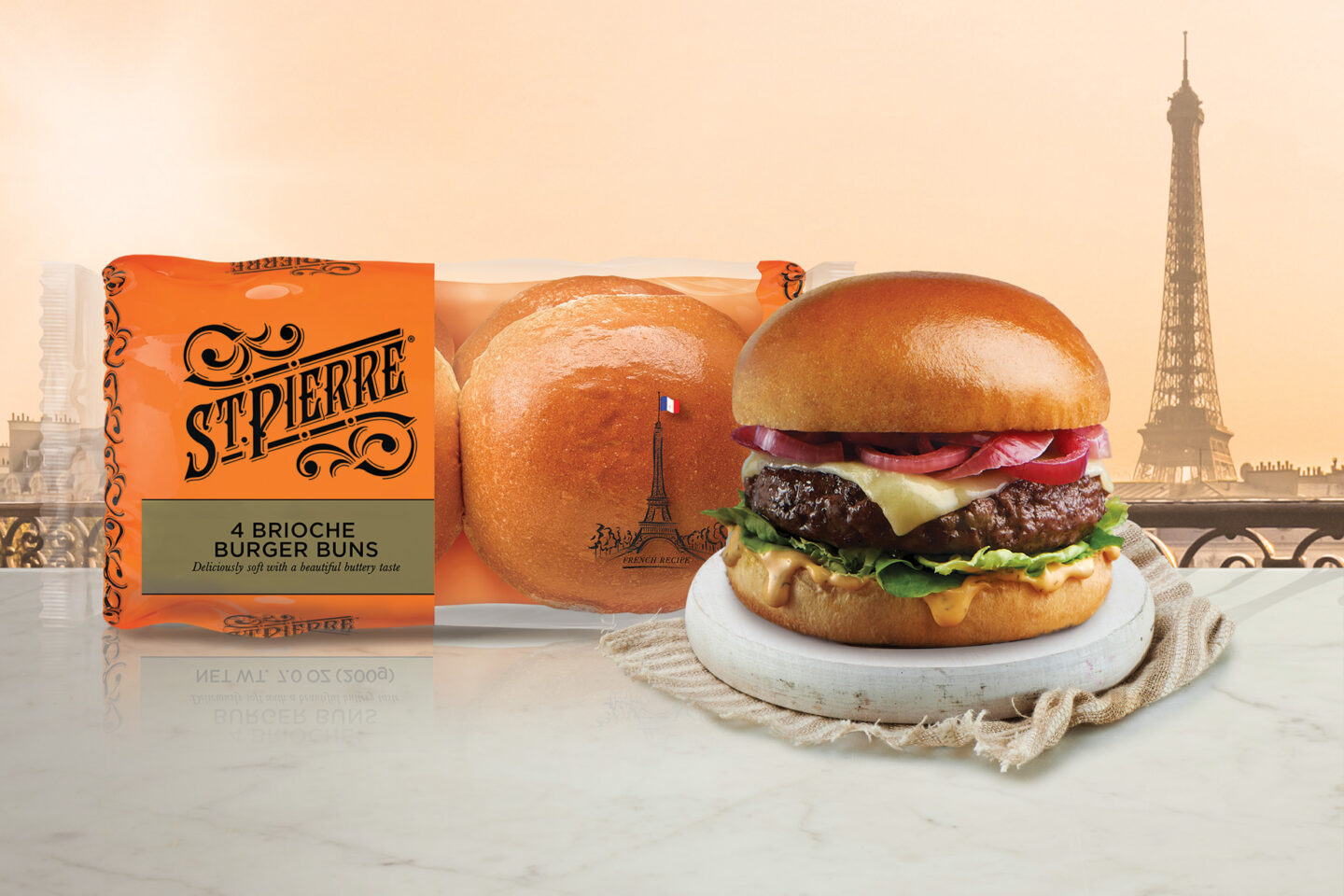 Celebrate National Brioche Day in true St Pierre style.
View National Brioche Day recipes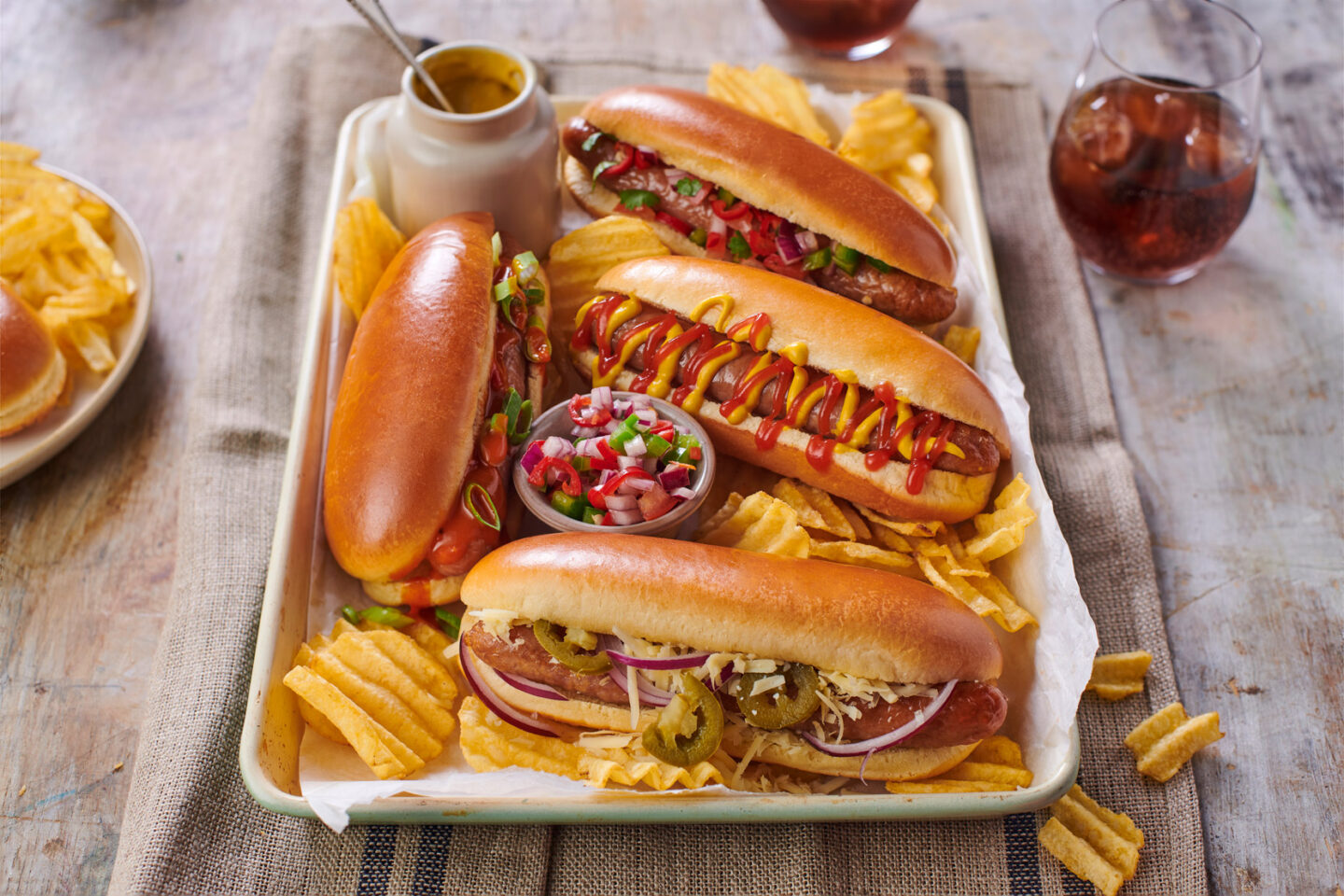 Show your "papa" some love on Father's Day with St Pierre
View Father's Day recipes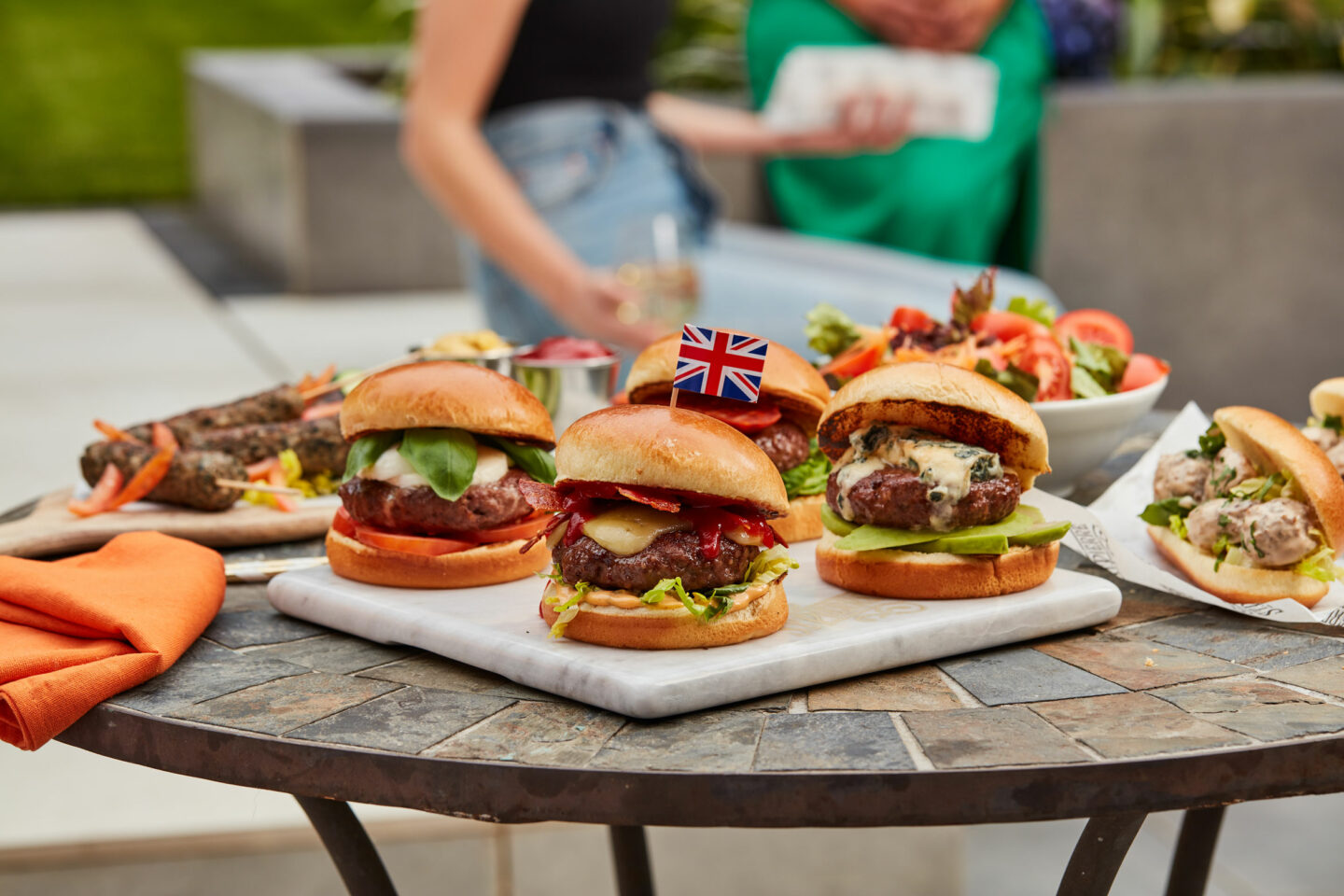 Whatever the occasion, St Pierre has just the thing for you
View recipes
Summer, sun and BBQs – made Magnifique with St Pierre.
View BBQ recipes
Celebrate spooky season the Parisian way with St Pierre.
View Halloween recipes
Bring the magic of fireworks to your table with St Pierre.
View Bonfire Night recipes
Add a touch of Parisian flair to the festive season with St Pierre.
View Christmas recipes
Father's Day the St Pierre way
Father's Day is a time for celebrating the father figures in your life. That might mean your dad, your grandad, your step-dad, your uncle, a family friend or someone else entirely. What matters is that they're important to you and your family.
Father's Day is one of our favourite times of year to get together. We love any excuse for gathering loved ones together for a celebration with good food, and this is the perfect opportunity.
At St Pierre, we know how to celebrate an occasion with food. Our range of French-inspired products are created to make every meal magnifique, so we'd love to help you make Father's Day special this year. We specialise in fine bakery goods – from soft and decadent brioche to traditional French croissants rich with butter. So, we bring a little French sophistication to every meal, so you can eat like you're at a Parisian bistro any day of the week.
For us, any meal can be an indulgent affair, but Father's Day is the perfect excuse to go all out. While lots of people choose to go out to a restaurant, we think there's no better way to show your old man you care than by rustling up a home cooked meal.
We're really passionate about helping you create the ideal gathering or event to celebrate father figures in your life. So whether you're thinking of cooking up a restaurant quality meal with all your family's favourite dishes, or fancy trying something new, we can help.
How many days until Father's Day?
When is Father's Day celebrated in the UK?
In the United Kingdom, Father's Day is celebrated on the third Sunday in June every year. In various countries around the world the times of year Father's Day is celebrated can differ. For example, Father's Day in New Zealand is held on the first Sunday in September, while many Scandinavian countries celebrate fathers on the second Sunday in November.
Here in the UK, it's the same time each year (give or take a couple of dates), so you really don't have any excuse for forgetting it. We suggest starting to menu plan at the start of June, and starting to think about Father's Day gifts at least a week or so in advance.
Father's Day Dinner Ideas
It's our philosophy that any special occasion is made that much more special when celebrated with food. For many of us, Father's Day is one of the few chances a year to really go all out on showing our loved ones how much they mean to us. Hey, you might not be able to actually jet off to Paris with your dad, but you can serve up a meal that tastes straight out of a Parisian café, can't you?!
We're very proud of our range of French-inspired bakes, available in supermarkets across the UK. We've got a treat for any occasion, and we'd be delighted to play a part in your family celebrations. Throwing a Father's Day barbecue? Ideas for your spread could be burgers with our soft Brioche Buns, or layering your favourite ingredients into our Brioche Hot Dog Rolls. Serve up breakfast in bed for your dad with an indulgent Pain au Chocolat, or a couple of lightly warmed Brioche Swirls to go with his morning brew.
What to make for Father's Day dinner
Planning a Father's Day menu? Whether you're having a picnic, cooking a family dinner or heading out for a barbecue, it's sure to be special. We've put together a list of Father's Day dinner ideas to help spark some inspiration. With a touch of decadence from St Pierre as part of your meal, even a casual meal around the kitchen table can feel as magical as dinner under the Eiffel Tower.
Our tips for the ultimate Father's Day celebrations
✅ Put your dad first
Father's Day should be all about celebrating what your dad or father figure wants to do. So you might arrange a day out at the football, or get the family together for a barbecue in the back garden. Your dad might be big into his steaks – in which case it might be time to splash out on a really premium cut and grill it to perfection. If he is, why not give either (or both!) of these recipes a go: Steak Frites Burger and Posh Steak Sandwiches.
We know that some dad's just want a quiet day with the kids for Father's Day, while others might want to get out into nature for some fishing, spend the day relaxing in front of the TV, or being spoilt and waited on hand and foot. However they want to celebrate, the fathers in our lives deserve the best.
✅ Father's Day menu planning
Get ahead and start planning the ideal food ideas for Father's Day in advance. Think about what will be in season at the supermarket. Plan alternatives in case your main choice isn't easily available, and plan everything from starter to dessert. Get his favourite beer or drink of choice in, his top condiment and a few sweet treats to round it all off.
What can I do for Father's Day?
If you're stuck for ideas to entertain your dad or whoever you're celebrating on Father's Day, take a look at our Father's Day activities blog post. The St Pierre team know a thing or two about ways to make your dad or loved one feel special on Father's Day, so they wanted to share their ideas and inspiration with you all.
Wondering what to make for Father's Day dinner this year? We've got you covered, with the ultimate collection of Father's Day recipes ideal for spoiling your papa – magnifique!