Recipe
Brioche Ice Cream Sandwiches
Brioche Ice Cream Sandwiches
Prep: 5 minutes
Serves: 6
A cool and tasty, easy-to-make dessert
For a delicious dessert, use our soft brioche swirls and your favourite flavour of ice cream to make these brioche ice cream sandwiches. So easy to make, these delicious treats are bound to become a family favourite and will have everyone reaching for more.
Ingredients
6 St Pierre Brioche Swirls
or with Chocolate Chips
6 scoops of ice cream – choose your favourite flavour
Method
Slice each brioche swirl in half – horizontally
Add 1 scoop of your favourite ice cream to the bottom half – it helps if the ice cream is softened
Place the top half of the brioche swirl on top of the ice cream
Serve and enjoy your ice cream sandwiches
Bon appétit!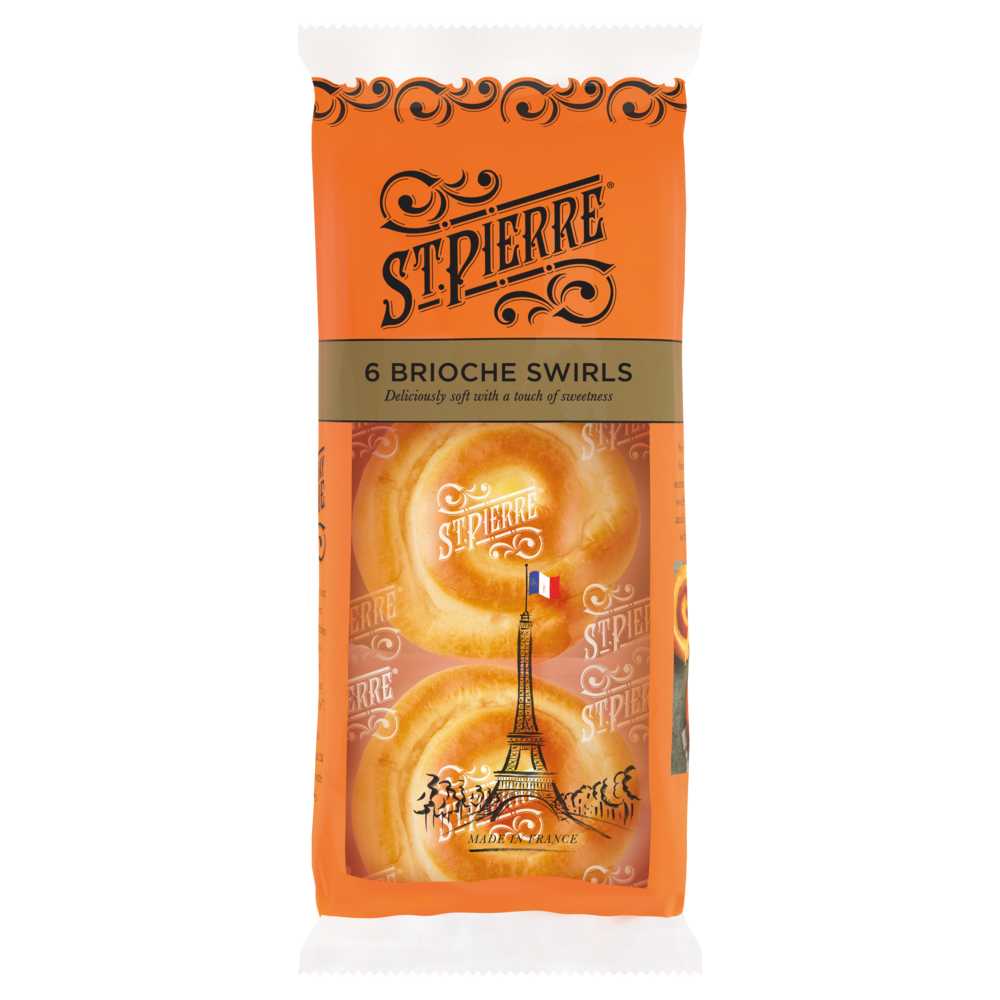 6 Brioche Swirls
Sweet and soft like a breeze on a Parisian summer day, our St Pierre Brioche Swirls combine rich, golden brioche and sweet, creamy vanilla custard for a whirlwind of flavour. Each are wrapped on its own to keep them fresh, so you can enjoy whenever and wherever you want.
As a breakfast treat, a midday snack or an indulgent dessert, it's simply "Magnifique"!
View product
Where to buy
6 Chocolate Chip Brioche Swirls
Light vanilla custard, smooth chocolate chips, and folds of golden brioche, come together in a swirl of flavour. Our St Pierre Chocolate Chip Brioche Swirls are soft indulgent spin on a classic French "brioche au chocolat." For any time you need to bring a little sweetness to your day.
Each swirl is wrapped separately on its own for added freshness. They're ideal for snacking on – any time you want!
View product
Where to buy