Inspiration
Back To School Sandwiches
Inspiration to make your packed lunches magnifique!
Gone are the days of boring lunchboxes or packed lunches. St Pierre is here to save your back to school sandwiches or work lunches with some exciting ideas with a touch of French chic.
Using our delicious range of brioche products – including our Soft Brioche Baguettes, Sliced Brioche Loaf and Brioche Rolls – take a look at our recipe inspiration below for ways to put the ooh la la back into your back to school sandwiches!
And make sure you tag @stpierreeurope in your creations on Instagram and Facebook.
A French classic for everyday school lunchboxes – this ham, cheese and salad sandwich using St Pierre's Soft Brioche Baguettes makes for a delicious and easy lunch for kids.
Find the recipe here: 'Jambon Fromage' – Ham and Cheese Sandwich
For those looking for a more premium vegetarian sandwich to make for work or to enjoy at home, this délicieux recipe includes fresh, nutty flavours that pair perfectly with our soft and buttery tasting St Pierre Sliced Brioche Loaf.
Find the recipe here: Posh Veggie Sandwich – Chickpea, Walnut and Cranberry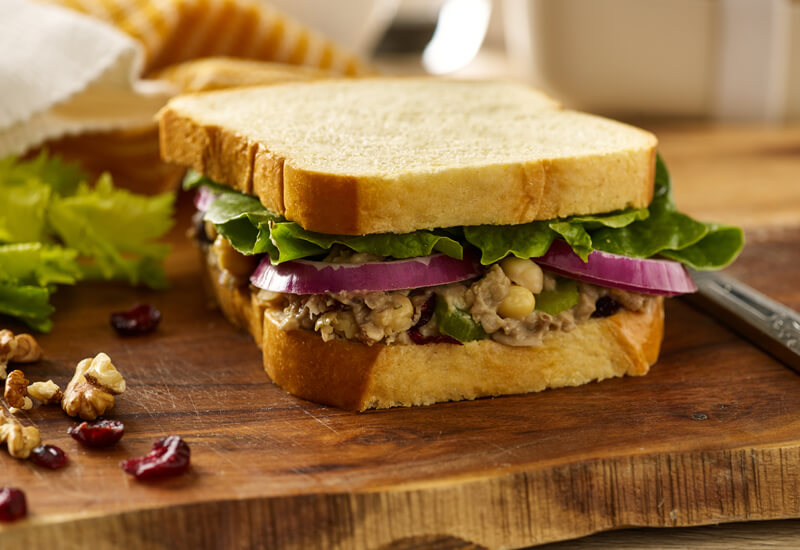 For a more indulgent cheese and ham sandwich – the perfect way to upgrade your work lunch. This prosciutto, Brie and red cabbage sandwich is St Pierre's take on a French classic – Jambon Fromage – using our light and buttery Soft Brioche Baguettes. Bon appétit!
Find the recipe here: Upgraded Cheese and Ham Sandwich – Prosciutto, Brie and Red Cabbage
Ooh là là! This fresh and flavoursome prawn salad sandwich is sure to make your back-to-work lunchbox magnifique. The creamy and zesty flavours of the sandwich filling beautifully complement the delicately sweet taste of our St Pierre Brioche Rolls.
Find the recipe here: Posh Prawn Salad Sandwich