Announcement
New Brioche Bagel Recipes: Now in Tesco!
Our Brioche Soft Bagels are now in Tesco! To celebrate, here is some inspiration for what to do with our bagels and not just as one of your favourite breakfast foods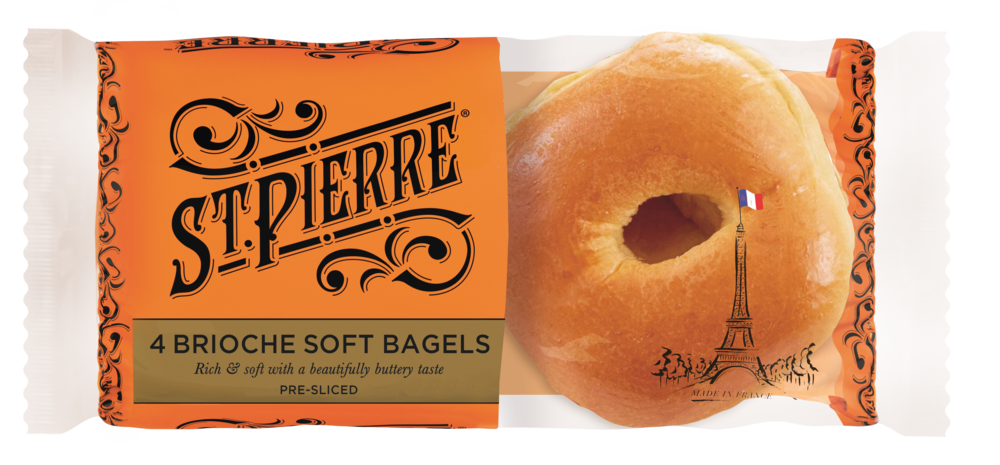 4 Brioche Soft Bagels
Try our take on a New York classic with a St Pierre Parisian flair. Our Brioche Bagels are lightly sweet, golden and soft – ideal for a decadent lunch or breakfast on the go.
This French-inspired twist on the classic is delicious any time of the day. The ideal canvas for your favourite toppings – from smoked salmon with cream cheese to a classic BLT sandwich – with our bagels every meal is magnifique.
View product
Where to buy
Because our brioche is so versatile, our Brioche Soft Bagels can be enjoyed for many more meals beyond the traditional breakfast occasion
To celebrate the launch of our Brioche Soft Bagels into Tesco, we wanted to provide you with some inspiration as to what you can do with our bagels, and we think these ideas will surprise you in the best possible way!
Because our brioche is so versatile, our Brioche Soft Bagels can be enjoyed for many more meals beyond the traditional breakfast occasion. From family dinners to brunch alternatives, take a look at our Brioche Soft Bagel recipes that will make you say "Oh La La!".
Of course, you can go for more classic toppings – take a look at our blog post for some Brioche Bagel toppings inspiration.
Bagel Recipes – The Ultimate "Burgel"
Yes you heard that right – combining our Brioche Soft Bagels with a classic burger, we've created The Burgel – an alternative to using a Brioche Burger Bun if you don't have any to hand, and adding a different dimension to your burger nights in.
See more Brioche Bagel burger recipes below.
Mix it up on your next burger night and serve your burgers in a Brioche Soft Bagel instead. With homemade burger patties, melted cheese and crispy bacon all served inside a lightly sweet, soft Brioche Bagel, these Bacon Cheeseburger Bagels will take your burger night to the next level.
Another option for your burger night are these Chicken & Salsa Burgers. Using crispy chicken burgers, bacon mayonnaise and salsa all sandwiched inside a Brioche Soft Bagel. Served alongside some onion rings, you won't want your chicken burgers any other way again.
Seoul meets Paris as Korean BBQ and French Bakery come together to make these Pulled Pork Brioche Bagels. Pulled pork smothered in gochujang sauce and sesame slaw all served in a Brioche Soft Bagel will take you on a flavour packed trip around the world in just one bite.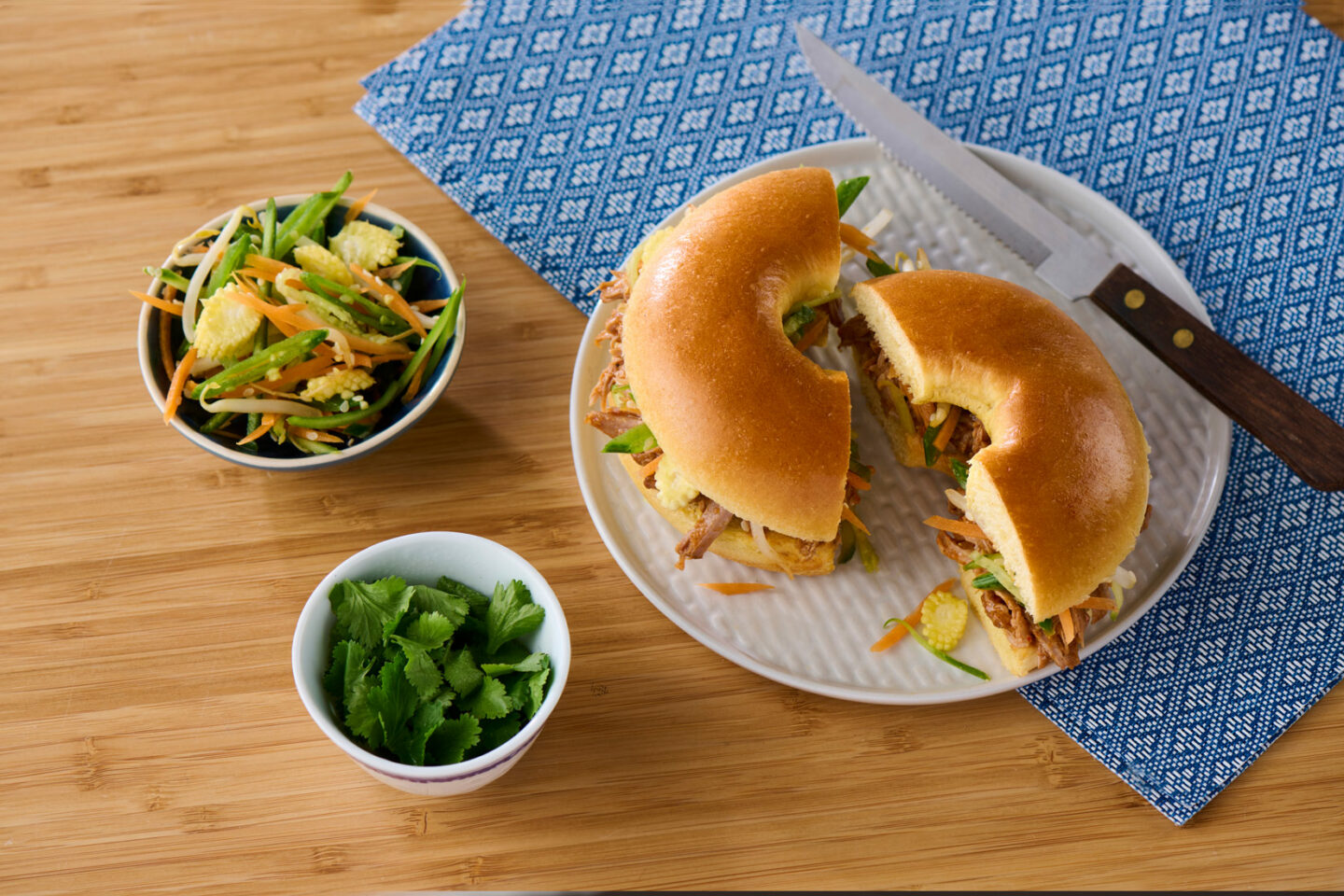 Brioche Bagel French Toast
Two classic breakfast ideas combined into one magnifique meal – this Brioche Bagel French Toast stack is perfect for when you're in need of a more indulgent brunch, without it being too heavy. Simply coat our Brioche Soft Bagels in an egg, milk and cinnamon mixture then fry until golden and crispy. Top with a glaze made up of icing sugar, vanilla bean and you can even add a little bourbon for a boozy twist to this dish.
Caprese Salad Brioche Bagel
Perfect for summertime lunches or a lighter meal option, this Caprese Salad Brioche Bagel combines all of the delicious flavours of the Italian dish with a touch of Paris thanks to our lightly sweet and soft brioche.