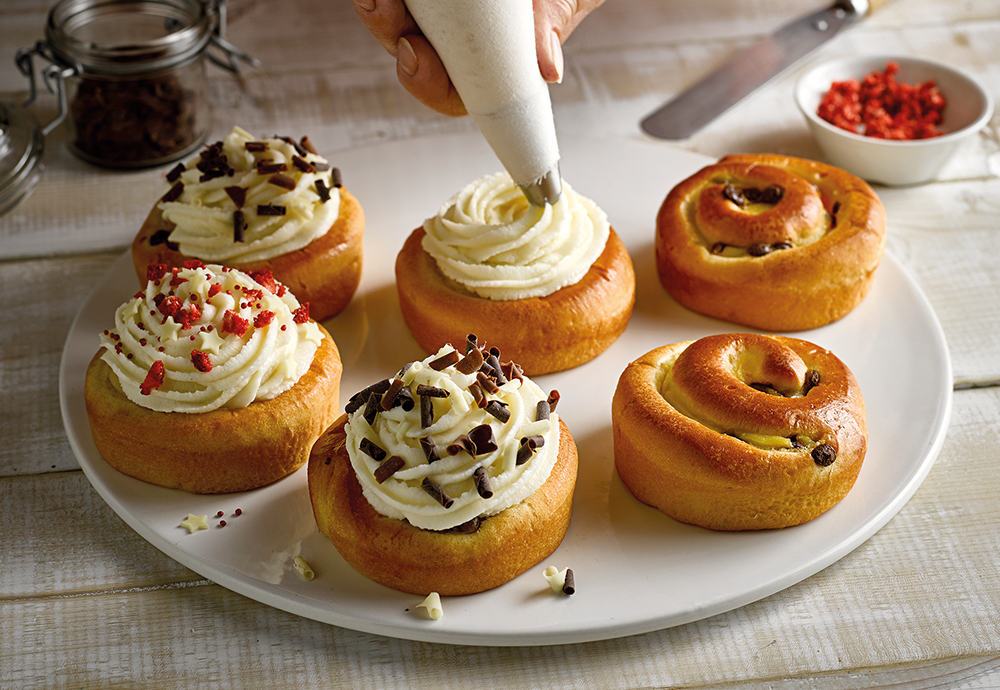 Brioche Cup Cakes
Quick and easy, improvised cupcake treats
Prep: 15 minutes
Serves: 6
Ingredients
6 St Pierre Brioche Swirls / St Pierre Brioche Swirls with Chocolate Chips
Buttercream frosting (either homemade or shop bought)
Method
Arrange each individual brioche swirl on a plate
Top with buttercream frosting
Sprinkle your favourite decorations on top
Serve in minutes and impress your guests!
Brioche Swirls
Brioche swirled with a delicious vanilla custard – each wrapped on its own to keep them fresh, so you can enjoy whenever and wherever you want. Simply grab and enjoy on the go, or use as the base for an indulgent dessert.
View product
Related Recipes