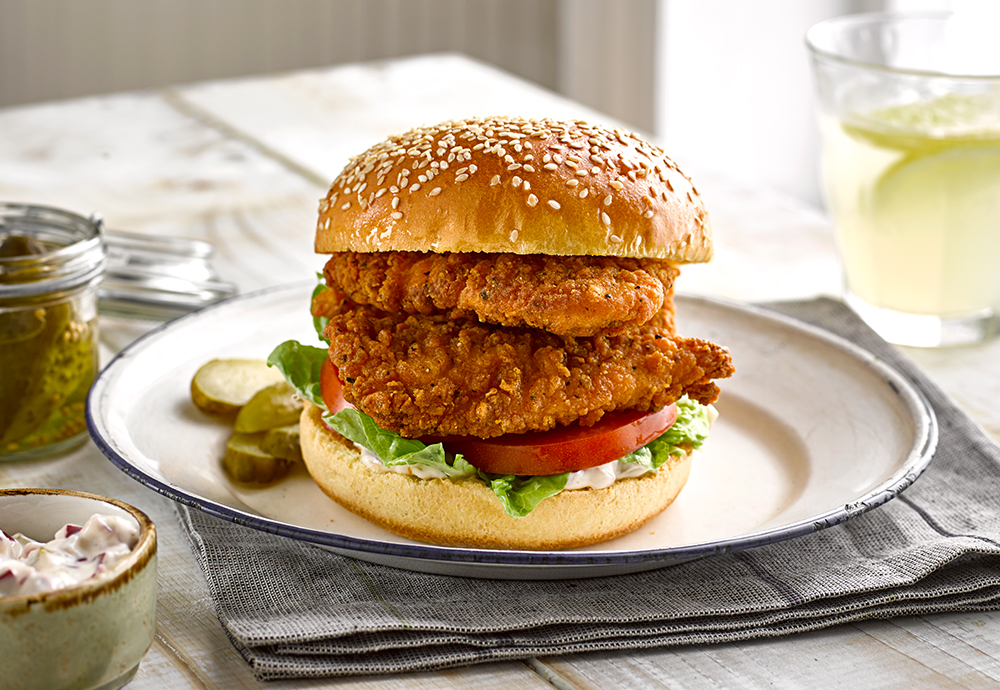 Recipe
Brioche & Chicken Burgers
Brioche & Chicken Burgers
A sweet and spicy delicious dinner
Ingredients
4 St Pierre Brioche Burger Buns with Sesame Seeds
4 coated chicken fillets
200ml mayonnaise
½ small red onion, finely diced
Capers, finely diced
Gherkins, finely diced
Lettuce, finely sliced
Tomato
Method
Cook the chicken fillets as per the instructions on the pack
Add the mayonnaise to a bowl, mix in the onions, capers and gherkins
Open the brioche burger buns, and spread the spicy mayo mixture on both halves
Stack with lettuce, tomato, chicken and bun lid
Enjoy!
4 Seeded Brioche Burger Buns
Lightly sweet and incredibly soft brioche buns, each pre-sliced and ready for a burger of your choice. Enjoy an authentic taste of France, with a delicious plump texture, golden colour and shiny glaze – topped with a handful of tasty sesame seeds for the perfect bun.
View product
Where to buy