Blog
Father's Day Dinner Ideas
No need to take Dad out for dinner this Father's Day as we have come up with some delicious recipe ideas that you can make to treat your Dad.
This Father's Day there's no need to take Dad out for dinner, as here at St Pierre we have come up with some delicious recipe ideas using our burger buns that you can make to treat your Dad. Make Father's Day magnifique and give these recipes a go.
Cumin Lamb and Aubergine BBQ Burger
Surprise your "papa" with this delicious burger full of unexpected flavours. Made with homemade cumin lamb burgers, grilled aubergine, spiced mayo, crumbled feta and a bit of lettuce, finished off with a toasted St Pierre Seeded Brioche Burger Bun for a French twist.
See full recipe here.
Blackened Salmon Burger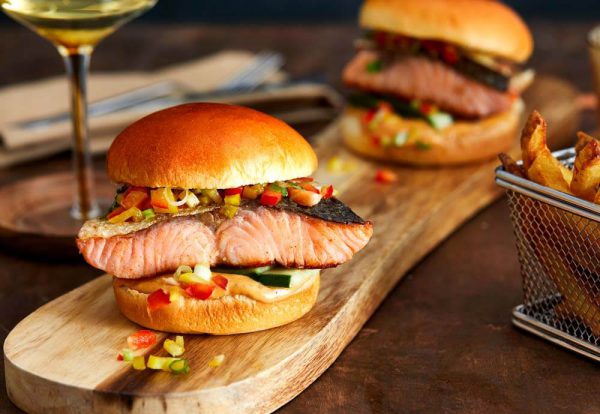 A gourmet take on fish and chips in a burger, worthy of your favourite French restaurant (and Dad on Father's Day). Brush the salmon fillets with melted butter and liberally coat with the Cajun spice mix. Fry the fillets for a few minutes on each side until cooked. To make the salsa, finely dice some yellow and red peppers, tomato and spring onions and mix with ground pepper and lime juice. On the base of a St Pierre Brioche Burger Bun spread a thin layer of Sriracha mayonnaise and add a couple of slices of cucumber followed by the pan-fried salmon fillet. Top the salmon with a generous spoonful of the fresh salsa to finish. Délicieux!
Chocolate Burgers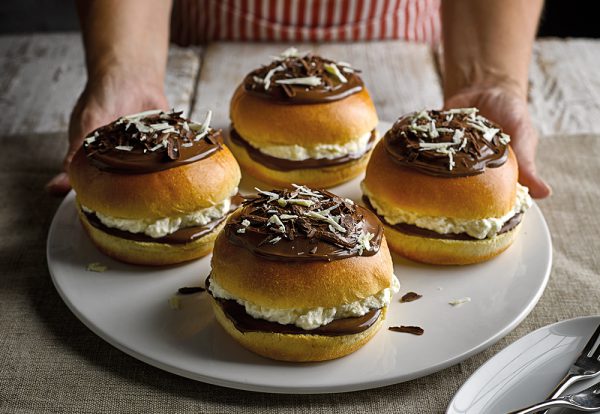 These deliciously sweet dessert burgers end your Father's Day on sweet note. Using our St Pierre Brioche Burger Buns, spread a thick layer of Nutella inside and add a generous helping of whipped cream. Close the burger bun and spread more Nutella on top. Sprinkle with chocolate flakes and serve up for Dad.
---
If you make any of our recipes for dad this Father's Day, make sure to tag us on our Instagram and Facebook.