Blog
Recipe Ideas: Halloween Burgers & Hot Dogs
Magnifique treats for your spooky celebrations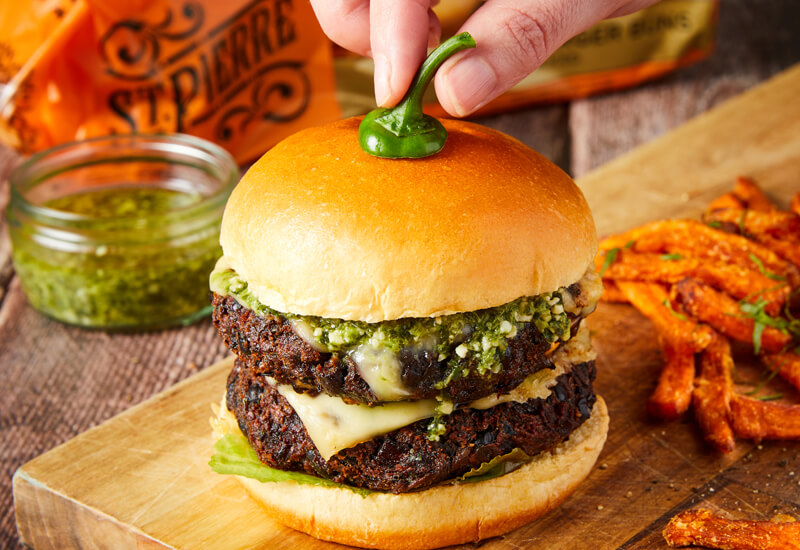 However you're marking Halloween this year – whether it's a cosy night in with a horror film or getting your best spooky fancy dress outfit out and doing the Monster Mash – here are three terrifyingly delicious recipes to enjoy on and in the run up to 31st October.
Our St Pierre Brioche Burger Buns and Hot Dog Rolls are available at Tesco and Ocado this Halloween – make sure to get yourselves a pack or two to make your ghoulish gourmet creations!
And make sure you tag @stpierreeurope in your Halloween dishes on Instagram and Facebook – we can't wait to see what you whip up!
Upgrade your Halloween dinner with our golden Brioche Hot Dog Rolls and this magnifique recipe, featuring a homemade spicy sauce that will give your hot dogs a kick.
Find the recipe here: Halloween Hot Dogs with a Hot 'n' Fiery Sauce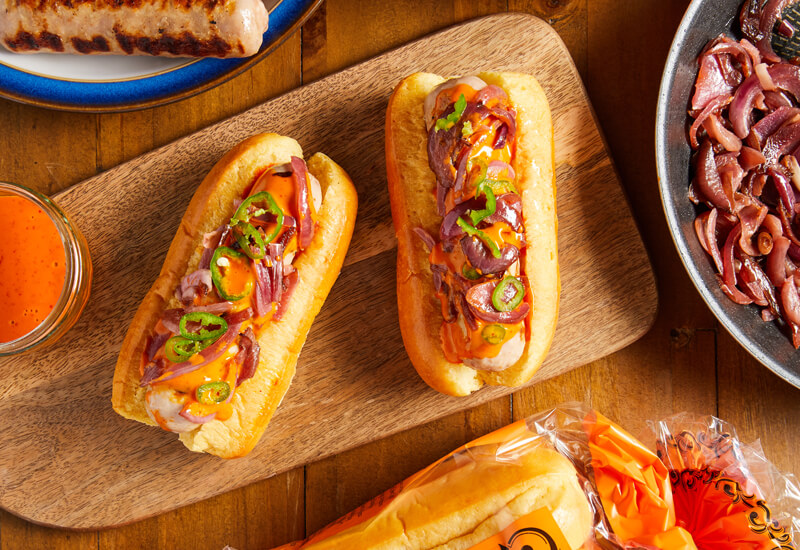 If you're looking for something sweeter, why not try these burgers as a Halloween dessert with gooey toasted marshmallows, warming autumnal flavours such as cinnamon, nutmeg and ginger, all encased in our St Pierre Brioche Burger Buns.
Find the recipe here: Candied Sweet Potato Burgers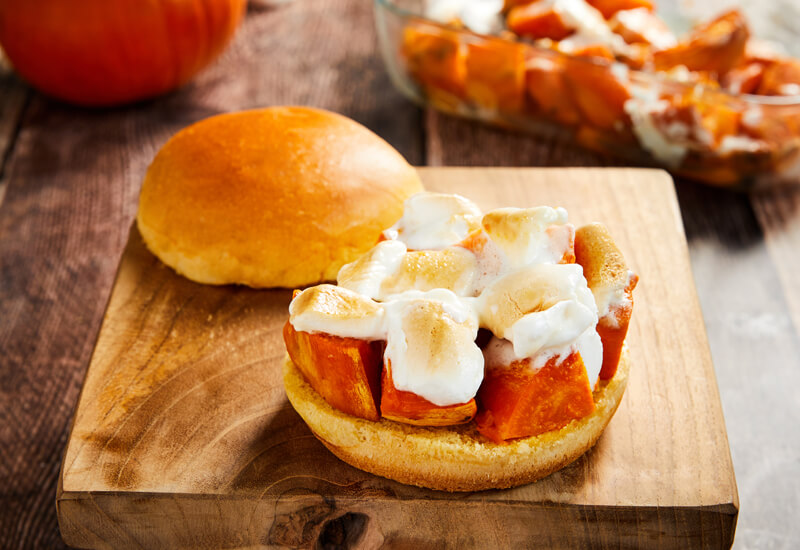 Transform our St Pierre Brioche Burger Buns into a pumpkin this Halloween with our delicious burger recipe that includes spicy flavours topped with a moreish herby salsa verde.
Find the recipe here: Halloween Black Bean Burgers