Recipe
Brioche Banoffee Pies
Brioche Banoffee Pies
Prep: 20 Minutes
Serves: 6
Afternoon treat or a delicious dessert, however you enjoy these Brioche Banoffee Pies elevate the classic dish into a magnifique dish
Adding a Parisian touch to the classic Banoffee Pies with our Chocolate Chip Brioche Swirls. With caramel sauce, sliced bananas all inside lightly sweet brioche swirled with vanilla custard and the added touch of chocolate chips. This dessert is guaranteed to be a new family favourite – perfect as a warming afternoon treat or a sweet end to a magnifique meal.
Ingredients
6 Chocolate Chip Brioche Swirls
6 tbsp caramel sauce
3 bananas
Scoop of ice cream to serve
Method
Slice the Chocolate Chip Brioche Swirls in half horizontally and spread each side with caramel sauce
Peel the bananas and cut into thin slices before layering on the bottom slice of each of the swirls
Pop the tops of the swirls back on and pop onto a panini press, toasting until the swirl is golden brown
If you don't have a panini press you can pop in the oven or use a frying pan to heat up with swirl
Serve with a scoop of vanilla ice cream
Bon appétit!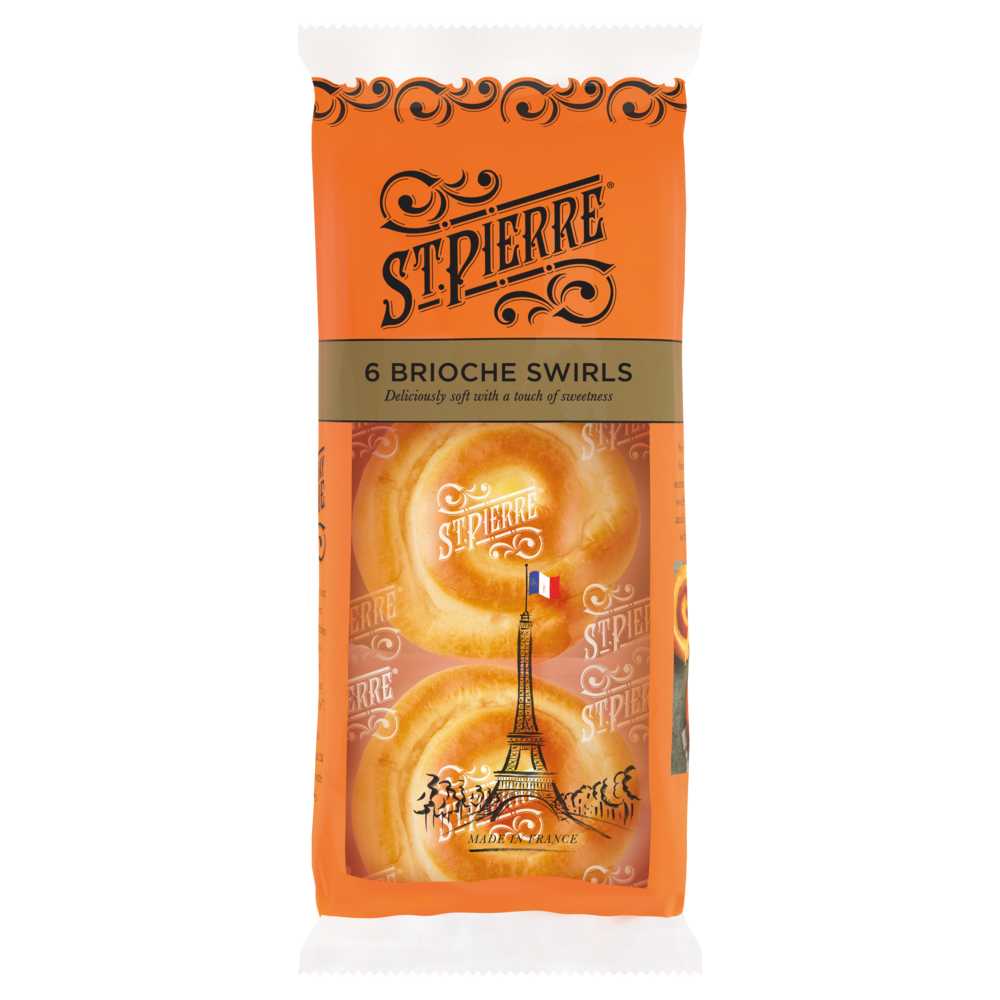 6 Brioche Swirls
Sweet and soft like a breeze on a Parisian summer day, our St Pierre Brioche Swirls combine rich, golden brioche and sweet, creamy vanilla custard for a whirlwind of flavour. Each are wrapped on its own to keep them fresh, so you can enjoy whenever and wherever you want.
As a breakfast treat, a midday snack or an indulgent dessert, it's simply "Magnifique"!
View product
Where to buy