Recipe
Crispy Bacon French Toast Stack
Crispy Bacon French Toast Stack
Prep: 15 minutes
Serves: 1
The perfect weekend breakfast – or a special weekday treat!
The association of Brioche Swirls and crispy bacon will suprise you! Take your French Toast to new heights with our Brioche Swirls. The light sweetness of the brioche swirled with vanilla custard, topped with crispy bacon and lots of maple syrup, you won't want your French toast any other way. A delicious weekend breakfast or a special treat for a weekday morning, start your day of in a magnifique way.
Ingredients
2 St Pierre Brioche Swirls
1 egg
40ml milk
Bacon
Maple syrup
Method
Whisk the milk and egg together in a large mixing bowl
Dip both sides of the brioche swirls in the mixture
Grill or fry the bacon slices until they're extra crispy
Melt some butter in a frying pan, and place the brioche swirls into the pan
Fry gently on both sides, until golden brown
Place the brioche swirls on a plate, and stack high with the bacon slices
Drizzle a generous portion of maple syrup over the top
Bon appétit!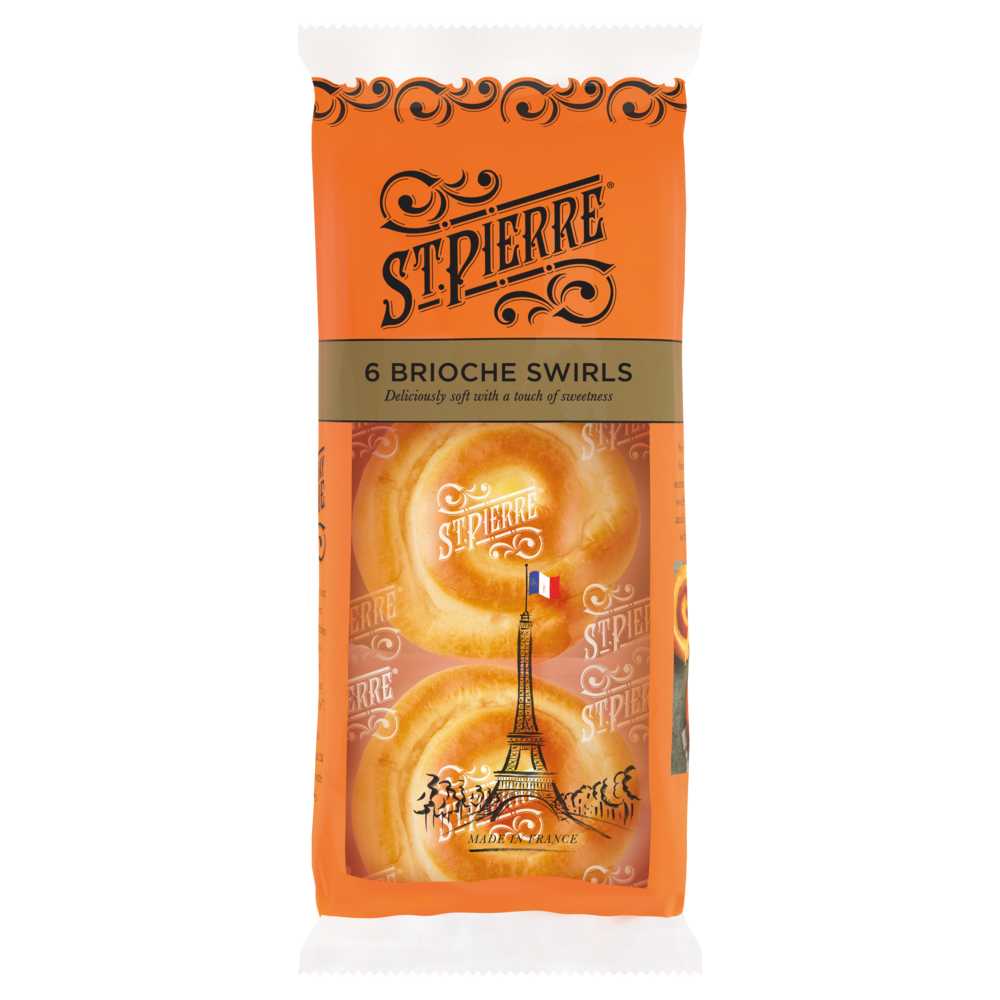 6 Brioche Swirls
Sweet and soft like a breeze on a Parisian summer day, our St Pierre Brioche Swirls combine rich, golden brioche and sweet, creamy vanilla custard for a whirlwind of flavour. Each are wrapped on its own to keep them fresh, so you can enjoy whenever and wherever you want.
As a breakfast treat, a midday snack or an indulgent dessert, it's simply "Magnifique"!
View product
Where to buy