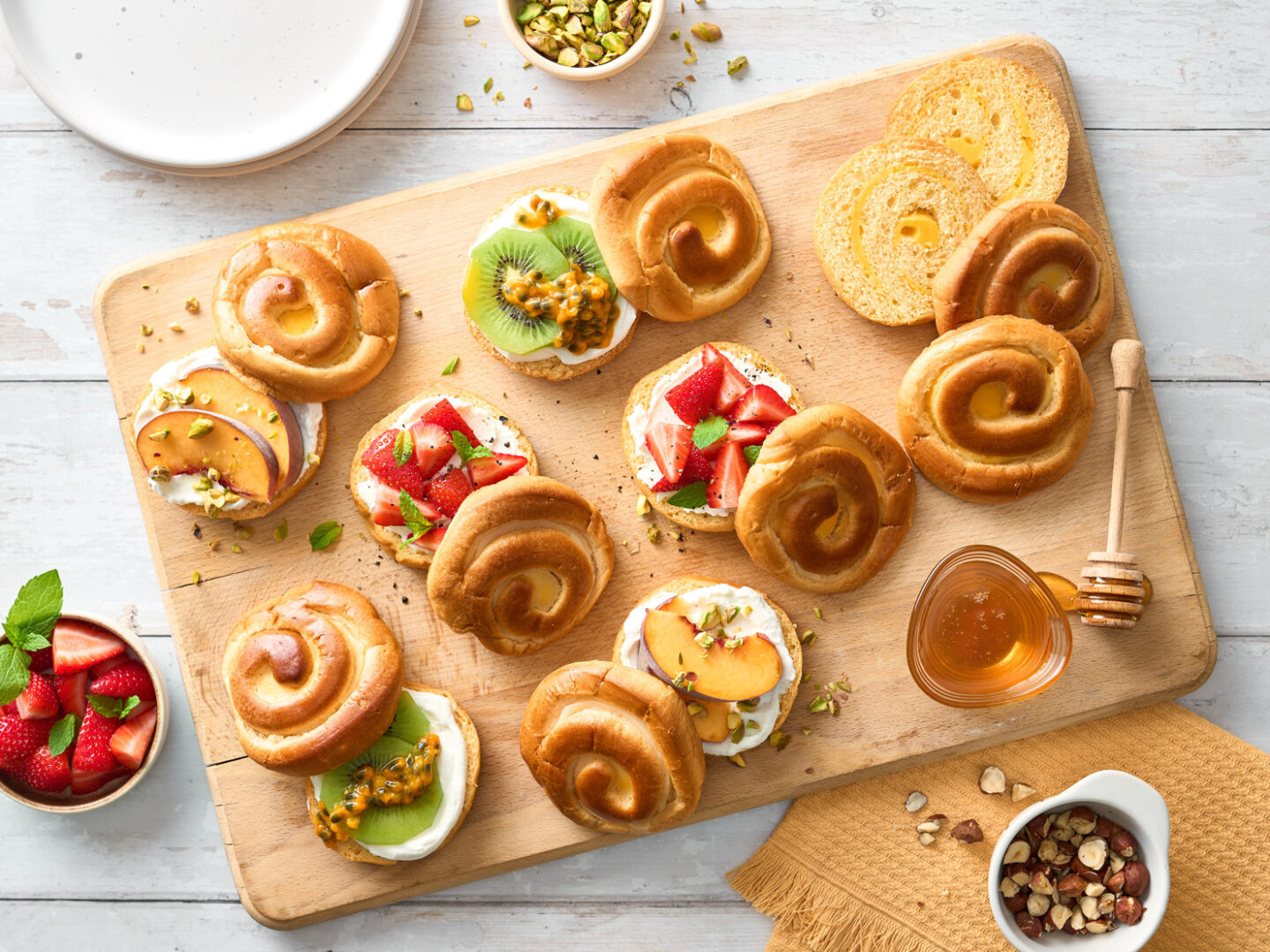 Recipe
Fruit and Nut Breakfast Board
Fruit and Nut Breakfast Board
Prep: 15 Minutes
Serves: 6
Add a little je ne sais quoi to your morning with this simple yet magnifique breakfast board, using St Pierre brioche paired with fresh fruits, crunchy nuts and sweet toppings
Elevate your morning with a delicious fruit and nut breakfast brioche board filled with colourful fruits, sticky honey and crushed nuts. Using our Brioche Swirls as the base to your morning masterpiece, you can use whatever combination of fruits and toppings that you like. We have put together a couple of ideas to give you some inspiration.
Ingredients
6 St Pierre Vanilla Brioche Swirls
Kiwi & Greek Yoghurt
1 kiwi
2 tbsp Greek yoghurt
2 tsp passionfruit
Strawberry & Mascarpone
Handful strawberries
Fresh mint
2 tbsp mascarpone
Peaches & Ricotta
1 peach
Crushed pistachios
2 tbsp ricotta
To Serve
Drizzle of honey
Crushed nuts
Method
To make this fruity spread, cut your Brioche Swirls in half horizontally and arrange them on a board
Spread the Greek yoghurt, mascarpone and ricotta onto the bottom of the swirls, using a tablespoon on each swirl
Chop the fruit into slices and arrange on top of the bases, with kiwi going on the Greek yoghurt, strawberry with the mascarpone and peaches with the ricotta
Add on the additional toppings, with a teaspoon of passionfruit on the kiwi, some chopped mint on the strawberries and a sprinkle of pistachios on the peaches
To serve, add a drizzle of honey and any extra crushed nuts you would like
Bon appétit!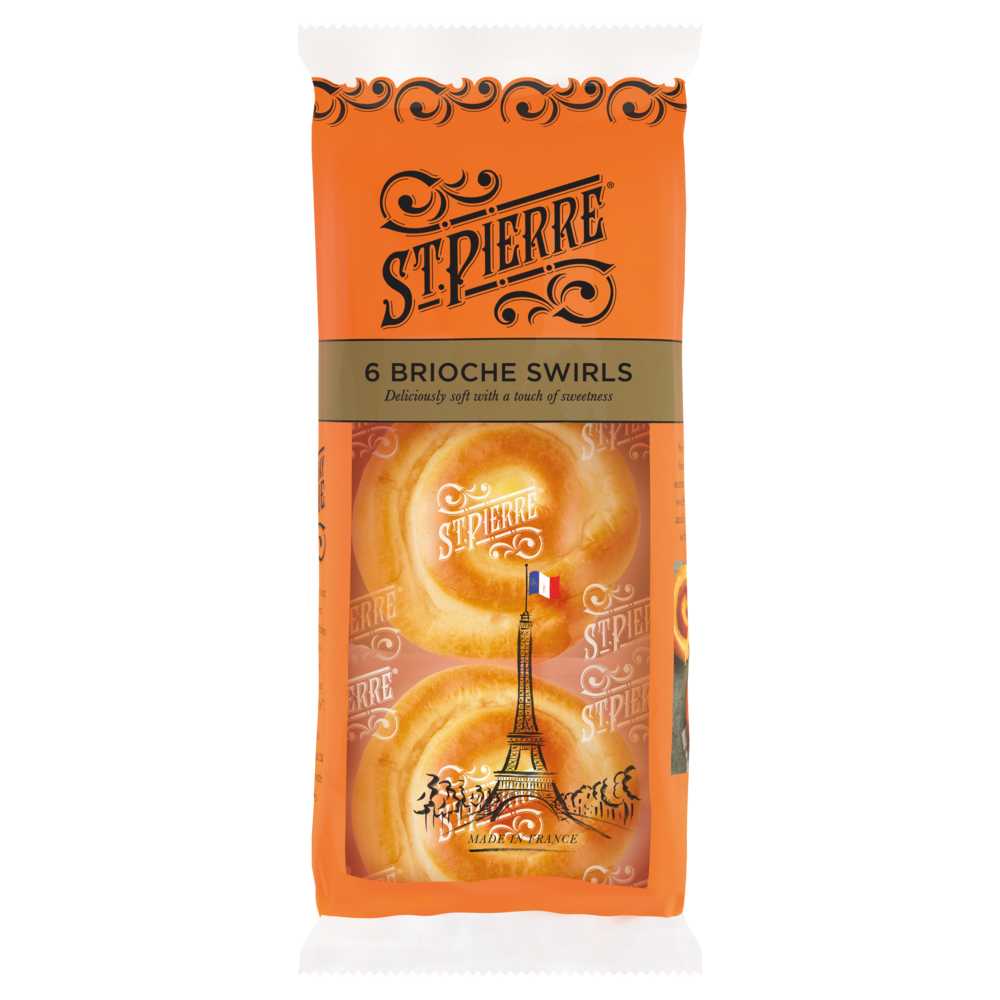 6 Brioche Swirls
Sweet and soft like a breeze on a Parisian summer day, our St Pierre Brioche Swirls combine rich, golden brioche and sweet, creamy vanilla custard for a whirlwind of flavour. Each are wrapped on its own to keep them fresh, so you can enjoy whenever and wherever you want.
As a breakfast treat, a midday snack or an indulgent dessert, it's simply "Magnifique"!
View product
Where to buy