Inspiration
Bonfire Night Ideas
Make your Bonfire Night celebrations a night to remember with St Pierre.
Watching fireworks with friends and family to celebrate Bonfire Night is always a great occasion, especially when you add a little St Pierre brioche into the mix.
For your 5th November celebrations, St Pierre is here to share some simple hosting tips, easy serving tricks and recipe inspiration to make your evening a night to remember.
St Pierre's Bonfire Night Ideas
Keep warm in style
With the cold November wind making the nights chilly, it's always a good idea to ensure you and your guests get plenty of warmth. If your garden or patio is a little too small to have your own bonfire, opt for a cosy fire pit to gather around.
For extra cosiness, buy a few inexpensive fleece blankets, for your guests to wrap up in to enjoy the fireworks without getting cold.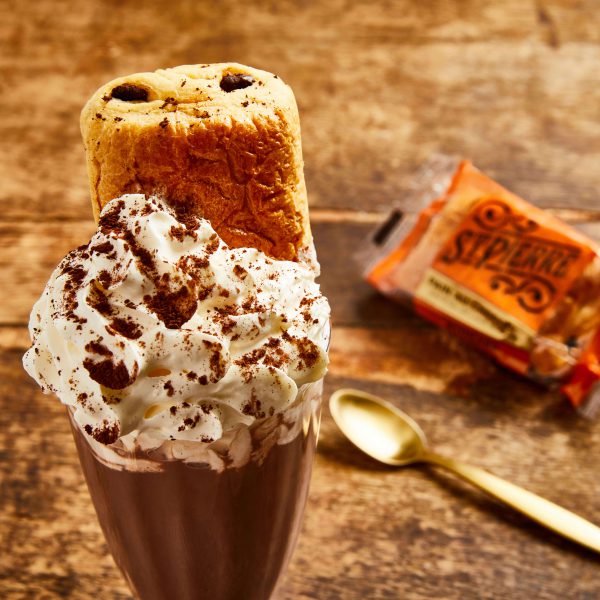 For even more warmth, set up a hot chocolate station, with cream, marshmallows, chocolate shavings and St Pierre Pain Au Chocolat for your guests to enjoy a sweet warming drink with a little Parisian indulgence.
Set the mood with lighting
Bonfire Night is all about sparkling lights, so set the mood for your guests with plenty of mood lighting. Safely decorate your garden with LED  and fairy lights for a warm glow, and for a waterproof alternative, take some battery powered string lights and place them inside an empty marmalade jar for a romantic take on a DIY lantern.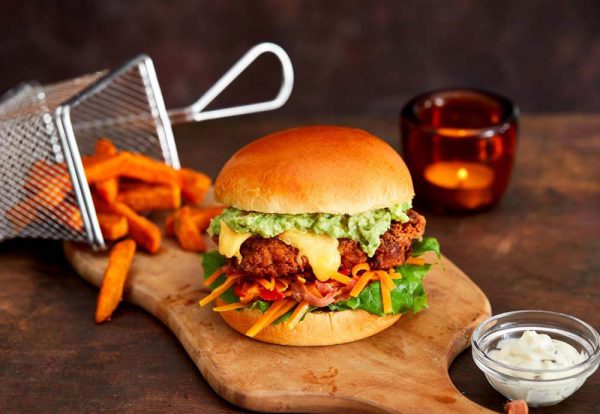 As an extra touch, safely place a sparkler on the top bun of these autumnal Fried Chicken and Pumpkin Slaw Brioche Burgers. The sparklers will hold your burgers together when you bring them out to your guests, for a gorgeous and practical solution.
Find the full recipe here.
Serve up some warming tipples
There's few things better than watching the fireworks with a warm drink in hand, and it's even nicer when everyone can join in on the fun. Along with some wine and cider, mull some apple juice to serve to your guests as well.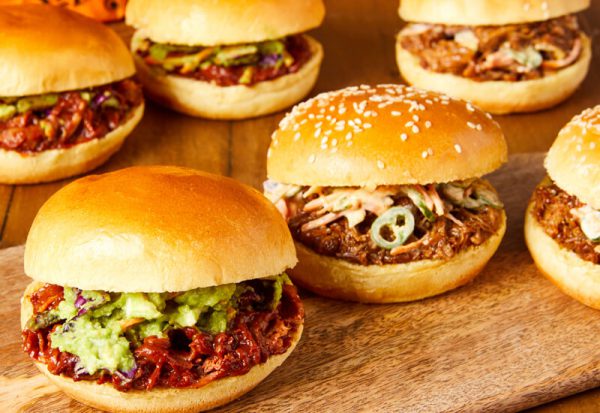 Make autumnal burgers your Bonfire Night centrepiece
Food is meant to be shared, and St Pierre brioche goes with everything. That's why  an autumnal brioche burger platter is a simple way to please your Bonfire Night guests no matter their food preferences.
For your meat-loving guests, you can serve up these Pulled Pork Burgers with Jalapeno slaw, and for those who prefer to go meat-free on Bonfire Night, we have you covered with our recipe for Pulled Jackfruit Burgers, for the same delicious burger, but plant-based.
Serve in our St Pierre Brioche Burger Buns and our Seeded St Pierre Brioche Burger Buns, and enjoy your night.
---
We hope you enjoy your Bonfire Night celebrations to the fullest, and if you try any of our tips or recipes, tag us on Instagram and Facebook and show us your creations!