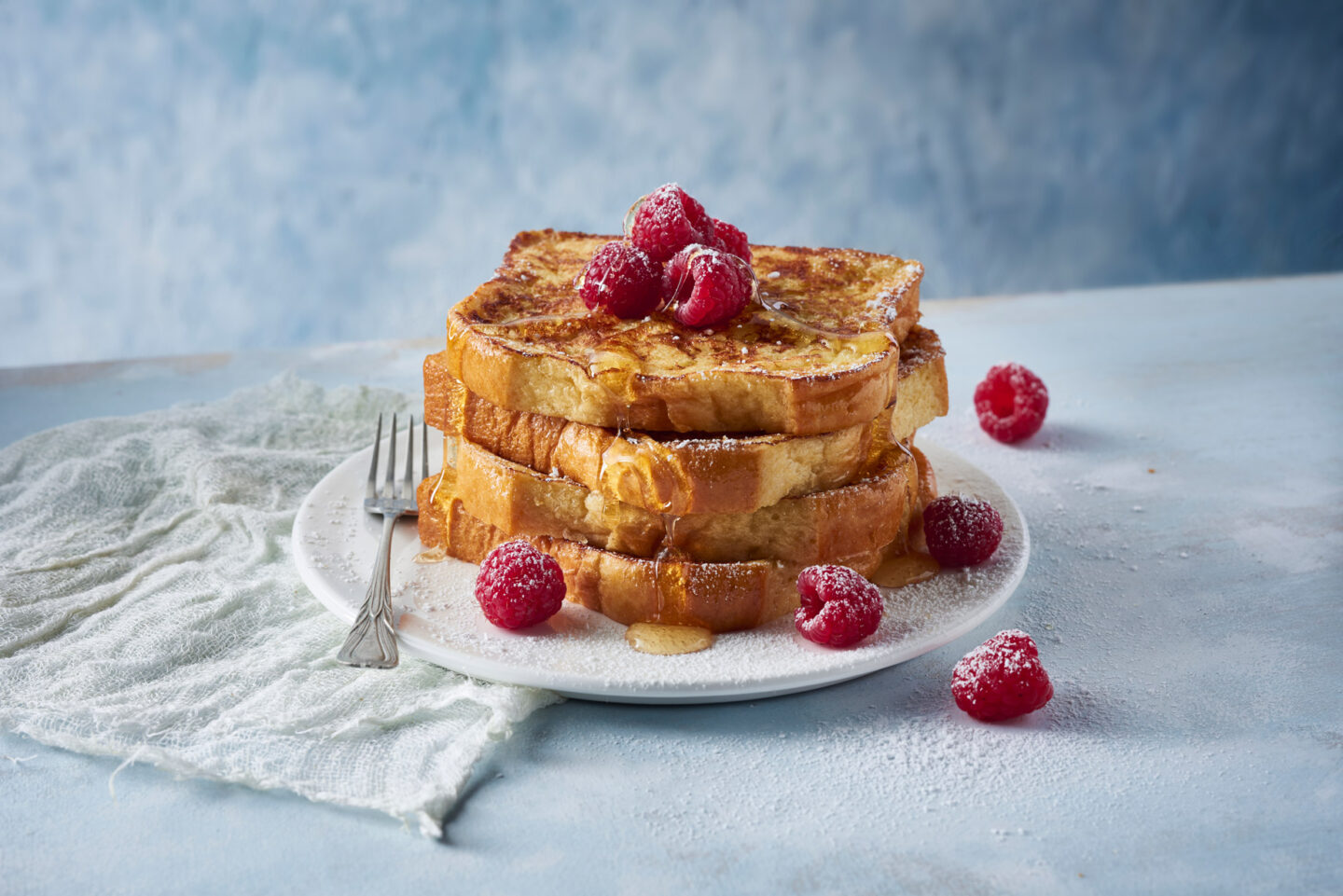 Recipe
The Best And Only Brioche French Toast Recipe You Need
The Best And Only Brioche French Toast Recipe You Need
Prep: < 10 minutes
Serves: 1
Topped with sweet syrup and fresh berries, St Pierre's Brioche Loaf is the star of this indulgent classic French Toast recipe.
French Toast is one of those dishes that's a certain crowd pleaser. Simple, decadent, elegant and delicious, you just can't go wrong with the perfect French Toast. And when it's made with soft brioche? A match made in heaven.
This Brioche French Toast recipe is an indulgent classic for a delicious breakfast, brunch or treat. It's a great occasion breakfast treat too – try it for a showstopping Mother's Day brunch idea.
Topped with sweet syrup and fresh berries, St Pierre's Brioche Loaf is the star of this indulgent classic French Toast recipe. So read on for a simple French Toast recipe that'll become a favourite…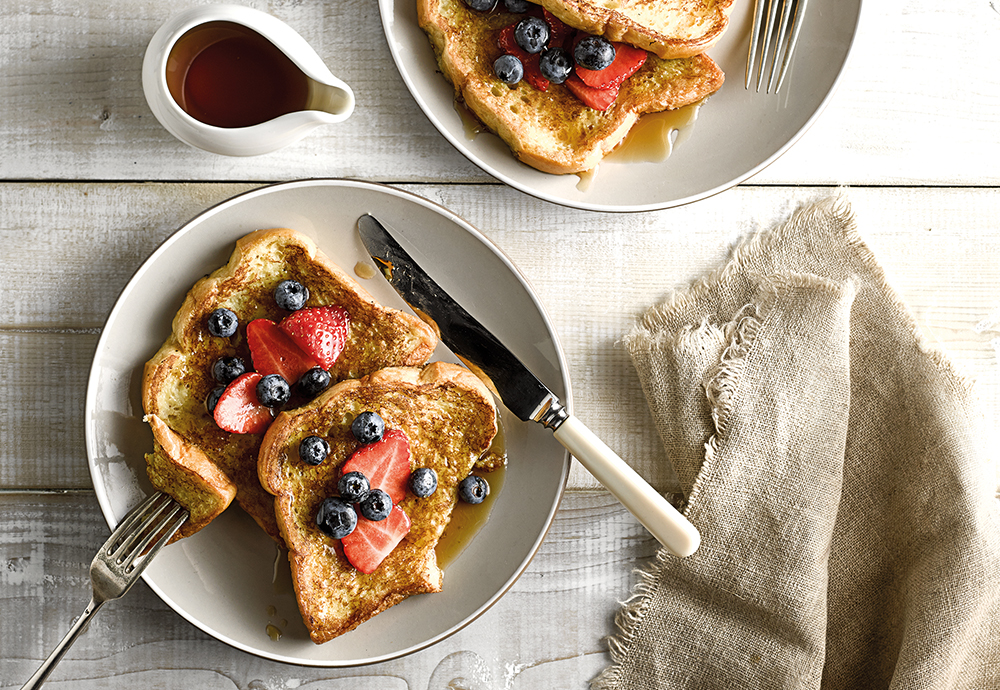 Are French toasts actually French?
Yes, French toasts are originally from France! The original term of the recipe is "pain perdu" that translates to "lost bread" in English.
What are French toasts?
French toast or "pain perdu" refers to soaking slices of stale bread in a mixture of beaten eggs, milk and sugar, and then frying them in butter until they are golden brown and crispy on the outside.
Where does French toasts come from?
The origin of the French toast's name "pain perdu" comes from the idea that the dish is a way to use up stale or leftover bread that might otherwise be discarded. By soaking the bread in the egg mixture, it becomes moist and flavourful, and the frying process gives it a crispy exterior.
French toasts can be served with a variety of toppings, such as maple syrup, fresh fruit, icing sugar or whipped cream. It is a popular breakfast or brunch dish in many parts of the world, and is known for its rich, comforting flavours and texture.
While French toast is often made with plain white bread, it can also be made with brioche for an even more indulgent and decadent experience, which is the main point of this recipe!
If you want to know more about brioche, check out our brioche hub page.
How to make brioche French toast
Our brioche French Toast recipe above is a real favourite of our team, and once you've tried it we're sure it'll become one of your favourite brunch recipes too! The beauty is in its simplicity, and as long as you've got one of our brioche loaves in your kitchen, you've probably got all the ingredients on hand to get this on the hob.
As well as being simple, brioche French toast is really easy to customise to your family's tastes. Instead of normal milk you can try it with a plant-based milk, or try using your preferred oil instead of the butter. Of course, the fun comes when you decide on your French toast toppings…
The recipe above has berries (best when they're in season), but you can pick another fruit to try a new French toast flavour. Try an autumn-inspired French toast with apple, or go tropical with pineapple slices. For something seasonal, try our scarily good Blood Orange French Toast for a Halloween treat!
Ingredients
2 slices St Pierre Brioche Loaf
1 egg
40ml milk
½ tsp cinnamon
Butter or oil for frying
To decorate
Method
Pour the milk into a mixing bowl, add the egg and the cinnamon
Whisk together lightly until fully mixed
Pour the mixture into a large, shallow dish (bigger than your slices of brioche)
Melt the butter in a frying pan (or add the oil)
Dip both sides of brioche into the egg mixture
Add the brioche to the frying pan, cook both sides until they're golden brown in color
Top with fresh berries of your choice, and drizzle with your favourite type of syrup
Bon appétit!
Please visit our National Brioche Day page for more ultimate brioche recipes inspiration!
Brioche Loaf
Our irresistible pre-sliced Brioche Loaf. With a super-soft texture and a gentle sweet taste, it's perfect for all meal times or as a simple, delicious snack.
View product
Where to buy