Recipe
Posh Prawn Salad Sandwich
Posh Prawn Salad Sandwich
Prep: 5 minutes
Serves: Up to 6
Golden, lightly sweet brioche meets prawn salad
Golden brioche meets prawn salad to create this delicious 'posh' version of the classic sandwich. A fresh treat for the whole family made with our Brioche Rolls.
Ingredients
6 St Pierre Brioche Rolls
1 lemon
100g mayonnaise
4 tbsp fresh dill, finely chopped
1 tsp Dijon mustard
1 tsp freshly ground black pepper
120g celery, thinly chopped
80g red onion, diced
Rocket leaves to serve
Method
In a large bowl, add the mayonnaise and juice of the lemon and whisk until the mayonnaise is thinned out
Add the fresh dill, black pepper and Dijon mustard into the bowl and mix well until all ingredients are combined
Season to taste
Add the prawns to the mayonnaise mixture, along with the chopped celery and diced red onion and fold to combine
Spoon the prawn mayonnaise mixture into the sliced St Pierre Brioche Rolls and add some rocket leaves as required
Bon appétit!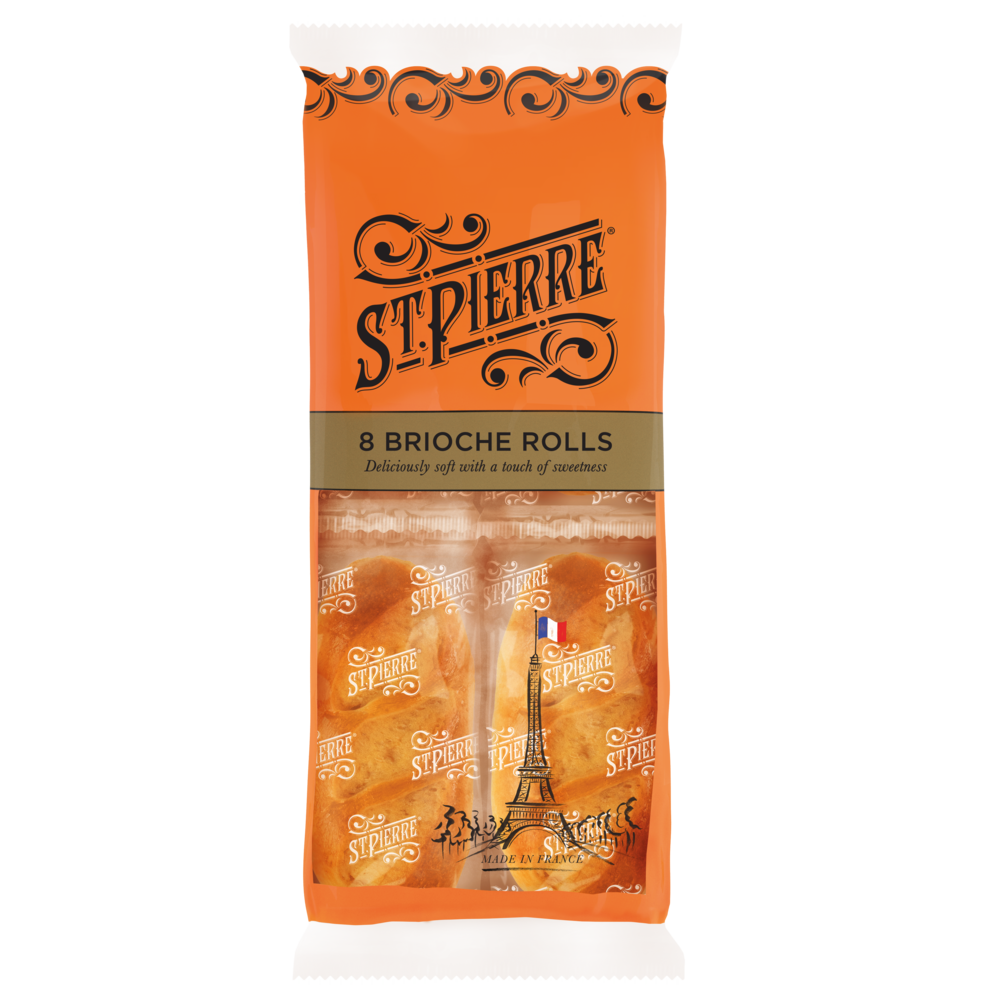 8 Brioche Rolls
A pack of deliciously soft brioche rolls – individually wrapped to maintain freshness. Light and golden with a touch of sweetness, our St Pierre Brioche Rolls are a delicious taste of Paris for the mornings, the afternoons, and any time in between. With your favourite jam, as a light snack or in your lunch box, it's love at first bite.
Try it lso as part of a savoury meal! With their delicately sweet flavour, they bring a taste of France straight to your plate, wherever you are.
View product
Where to buy