Recipe
Brioche Sushi Rolls
Prep: 30 minutes
Serves: 8
An unconventional European twist on a classic Japanese dinner
Add a French twist to this classic Japanese Sushi Rolls dinner. Combine the sweetness of brioche with crab and wasabi to spice up your meal using our Brioche Rolls.
Ingredients
8 St Pierre Brioche Rolls
170g white crab meat
1 avocado
3 tbsp light mayonnaise
½ tsp wasabi paste*
¼ tsp smoked paprika
Juice of ½ a lemon
Nori seaweed
Fresh chives
* Use more or less depending how much heat you like
Method
Pre-heat the oven to 180°C / 160°C fan / Gas Mark 4
Heat the brioche rolls for 3 to 4 minutes, until warmed through and slightly crusty
Whilst the brioche rolls are warming, add the light mayonnaise to a mixing bowl and stir in the fresh lemon juice
Add the smoked paprika and wasabi paste (based on your preferred amount of heat) to the mixture
Finely chop up the avocado and add half to the mayonnaise, along with the crab meat
Slice the brioche rolls in half lengthways, being careful not to cut all the way through, and fill with the crab mayonnaise mixture
Cut the nori seaweed into thin strips, and wrap around the filled brioche roll, using water to stick the ends together
Sprinkle fresh chives over the top of each seaweed wrapped roll, and top with the remainder of the avocado
Bon appétit!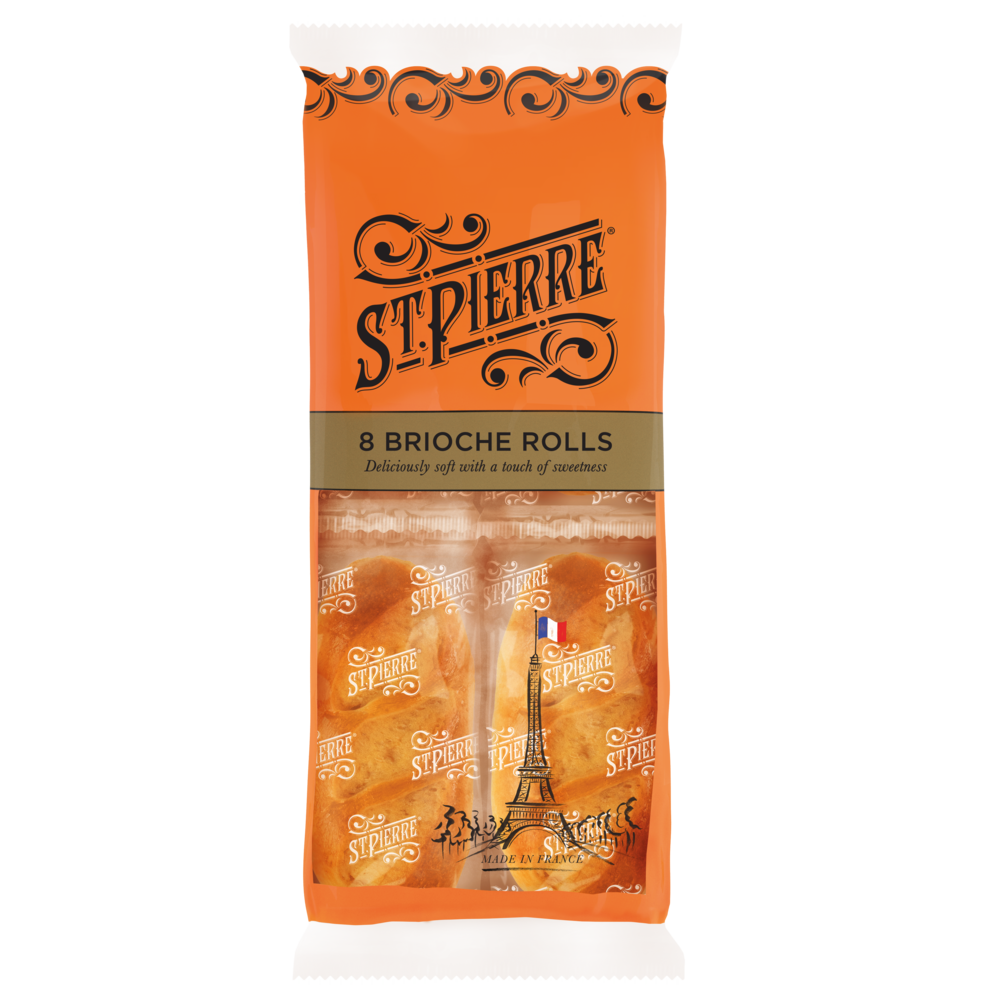 8 Brioche Rolls
A pack of deliciously soft brioche rolls – individually wrapped to maintain freshness. Light and golden with a touch of sweetness, our St Pierre Brioche Rolls are a delicious taste of Paris for the mornings, the afternoons, and any time in between. With your favourite jam, as a light snack or in your lunch box, it's love at first bite.
Try it lso as part of a savoury meal! With their delicately sweet flavour, they bring a taste of France straight to your plate, wherever you are.
View product
Where to buy