Explore the St Pierre collection of speciality brioche products to create meals with a touch of Parisian flair.
Browse our range of delicious brioche products here. Our products are available across the UK nationwide in supermarkets and convenience stores – find out where to buy St Pierre brioche.
At St Pierre we make an extensive range of golden, delicious and versatile baked products that are easy to add to your weekly meal routine to elevate every dish.
What is brioche?
Brioche is a type of bread that's originally from France. Brioche dough is what's known as an enriched dough, which makes it extra delicious! The original product is the Brioche Loaf, which these days is usually a rectangular loaf shape, but was once more commonly baked in a round.
You can get brioche in lots of varieties – and we just so happen to make plenty of them here at St Pierre! We may be biased, but we think brioche goes with just about everything. You can add it to any meal, for both sweet and savoury dishes, and use it to make your favourite snacks magnifique… the world is your oyster! To help you get started, our range includes Brioche Bagels, Brioche Hot Dog Rolls, Brioche Swirls, Brioche Burger Buns and more.
What to do with brioche products
Brioche products can be used for breakfast, lunch or dinner, as well as snacks and desserts. Add a touch of French flair to your mealtime with St Pierre.
In the morning, slices of our Brioche Loaf are great for toast. You can also use slices in place of your normal bread to upgrade your favourite sandwich recipe for lunch. For an extra treat, why not layer up sliced brioche with a tasty custard to make a chocolate chip brioche bread and butter pudding for dessert? Brioche French toast is also a classic breakfast or brunch whenever you fancy a little decadence.
St Pierre's Brioche Burger Buns add a touch of class to any barbecue classic – try yours with a perfectly cooked burger patty, your favourite sauces and a dash of (French) mustard.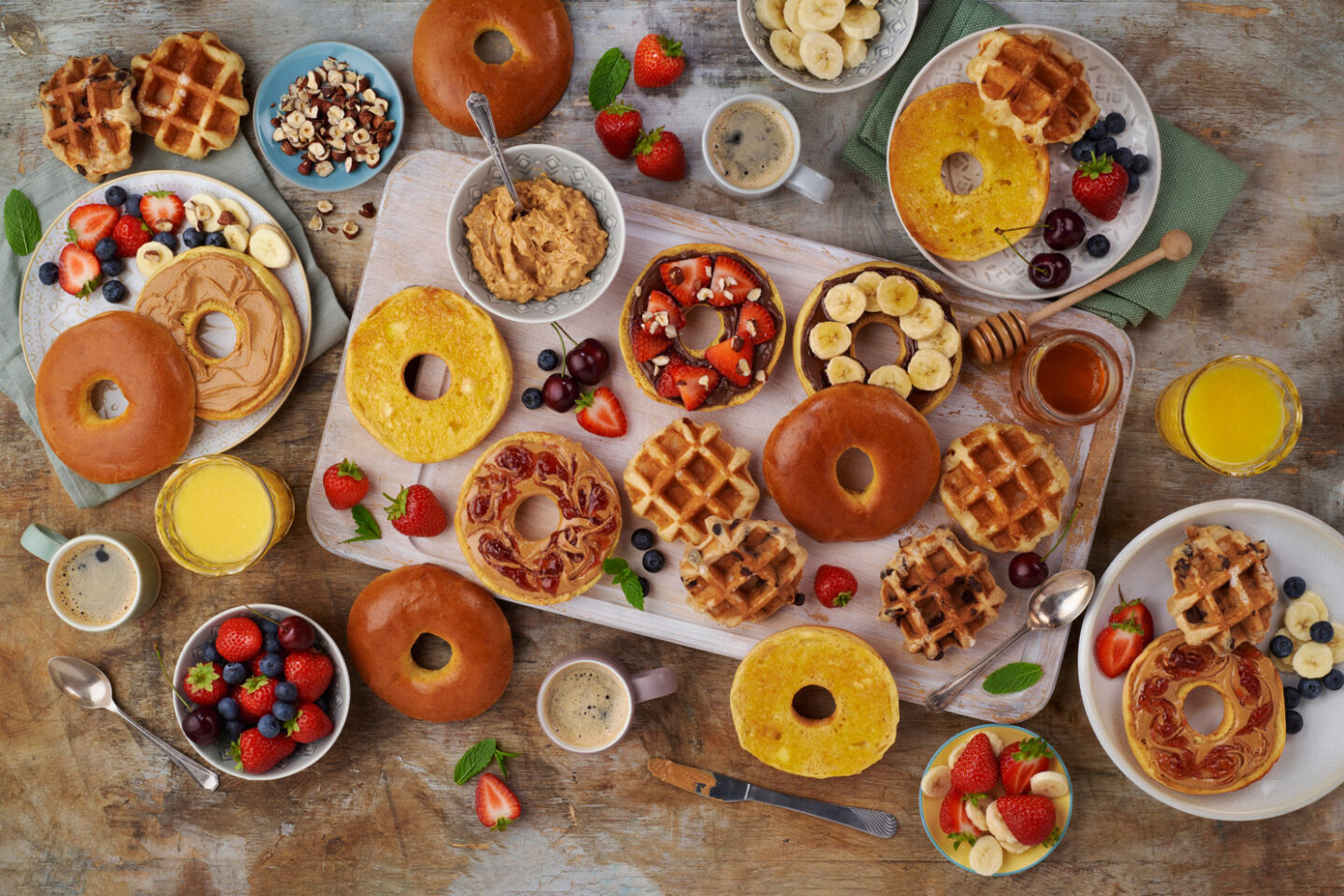 Or, take a pack of our pre-sliced Sesame Seed Brioche Burger Buns to make an all-American classic with a French twist. Try them topped with premium beef burger or veggie burger patties and piled high with your favourite toppings.
Try Brioche Bagels for breakfast – with classic smoked salmon and cream cheese, or with your preferred sandwich fillings. Pick up a packet of Brioche Swirls for easy lunchbox snacks, or a pick me up anytime of the day.
To help inspire you, the St Pierre team has put together a collection of our best brioche recipe ideas. Browse for exciting ideas for breakfast, brunch, lunch, dinner and dessert – all using St Pierre brioche products that are easy to find in your local supermarket.
Learn more about brioche products
At St Pierre we know a thing or two about brioche. For want of a better phrase, we think it's the best thing since sliced bread, so we want you to learn all about it too. Visit our St Pierre blog for the latest tips, recipe ideas and more.
---
Browse the full range of St Pierre products for more ideas.