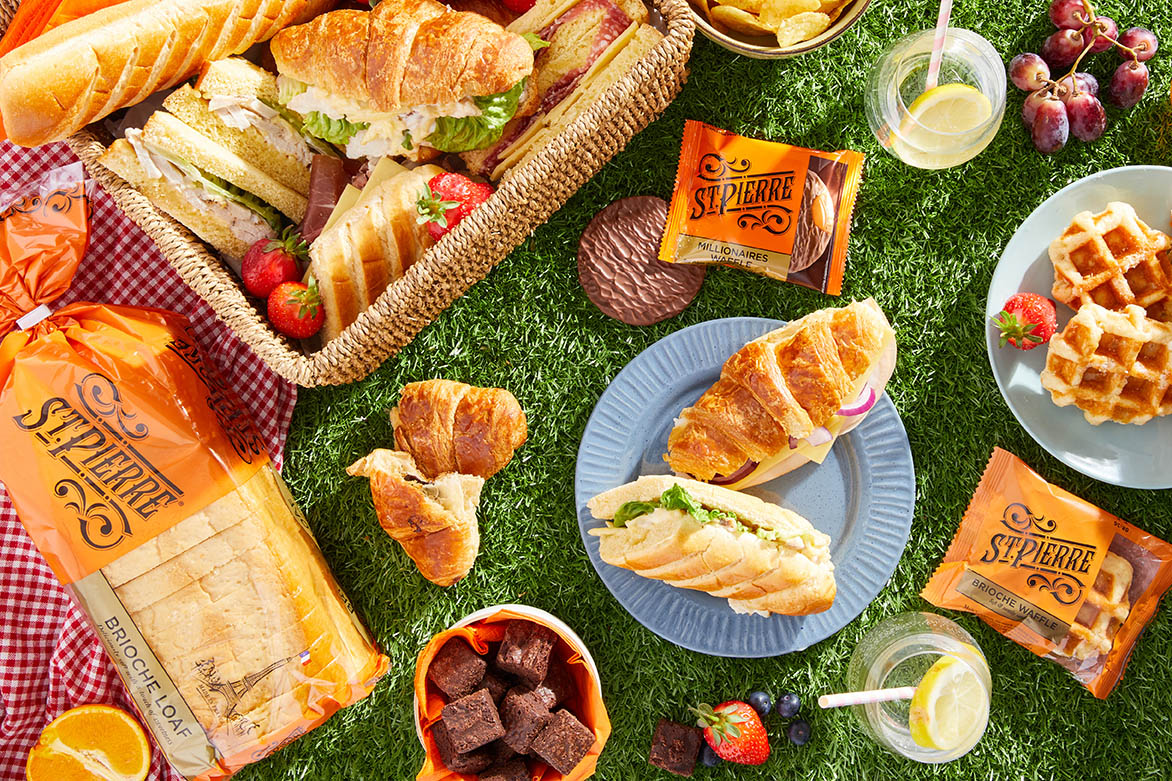 Inspiration
Father's Day Activities
St Pierre is here to help you having a "magnifique" Father's Day with these ideas for activities to do with your dad!
Father's Day, or Fête des Peres, is a day to honour those special father figures in your life. St Pierre is here to help you show the dads in your life just how much you care with some fun activities for you to do together. All whilst adding a Parisian flair.
Day trip picnic
Among all the Father's Day activities possible, spending some quality time together is the most important. Why not take a day trip out. Whether it's to the beach, a park or on a hillside walk, just make sure to pack a picnic. Using our Sliced Brioche Loaf and Brioche Baguettes, you can make some delicious sandwiches and our Millionaires Waffles are a lovely sweet snack whilst you're out.
Freakshakes and Ice Cream Sundaes
Have a deliciously sweet afternoon and treat your "papa" to some homemade shakes and sundaes. Use your favourite flavour of ice cream and either put it straight in a glass or whizz it up with some milk to create a creamy milkshake. Cover in sauce, sprinkles and maybe some berries. To finish off these indulgent treats, add your favourite St Pierre product on top, whether it's a waffle, a chocolate crepe or a vanilla swirl.
BBQ Spread
Treat Dad to a BBQ feast this Father's Day, filled with his favourite burgers and hot dogs. Add Parisian flair to your BBQ with St Pierre Brioche Hot Dog Rolls and Brioche Burger Buns.  For that extra delicious smoky flavour, put your buns on the grills for a few minutes. Make your BBQ the most "magnifique" it can be, and fill  the table with lots of side dishes. Salad, coleslaw, gherkins, potatoes, chips, condiments… If you love it, it belongs on the table . Your "papa" will certainly be impressed!
---
If you try out any of these ideas with any of the special father figures in your life this Father's Day, take a picture and share it with us on our Facebook and Instagram.