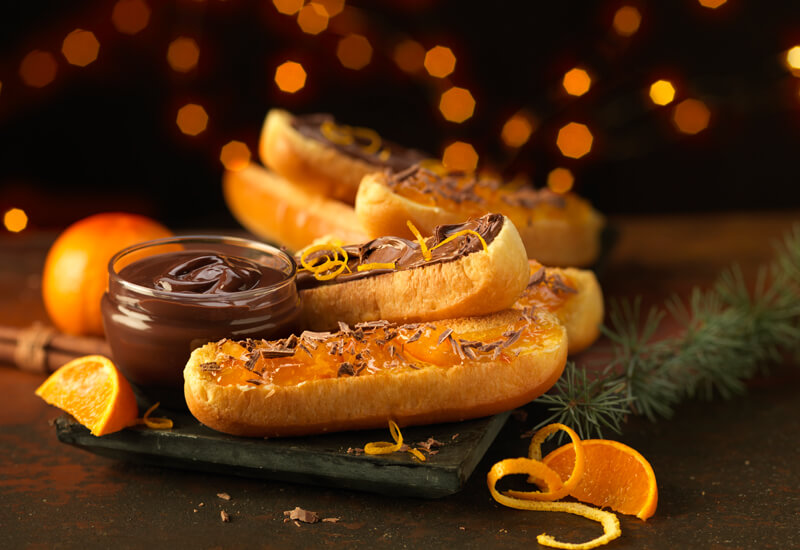 Christmas: Chocolate Orange Breakfast Brioche
In three easy steps whip up these sweet and festive brioche treats as a quick snack, Christmas breakfast or sweet treat
Prep: 10 minutes
Serves: 12
Ingredients
1 pack of St Pierre Brioche Hot Dog Rolls (6-pack)
Butter
1 jar orange marmalade
1 jar chocolate spread
To decorate:
Zest of 1 orange or clementine
1 small bar of dark chocolate, grated
Method
Simply open up the pre-cut St Pierre Brioche Hot Dog Rolls and separate into two halves, then toast them lightly under a grill. Spread each one with some butter.
On one half of the Brioche Hot Dog Rolls, spread orange marmalade and top with some grated dark chocolate.
On the other half, spread the Brioche Hot Dog Rolls with chocolate spread and add some orange or clementine zest.
4 Brioche Hot Dog Rolls
Side-split, golden and plump brioche rolls, ideal for your favourite hot dog. Perfectly matched to all the ingredients you love, it's great with any sauces or condiments – so why not try with camembert and dijonaise?
View product