Inspiration
Christmas Recipe Ideas
Make the Christmas magic last a little longer this year with St Pierre. A showstopping dessert, a delicious leftover burger and a fresh take on Christmas classic, St Pierre is here to make Christmas magnifique.
The festive season is finally here! Christmas is all about spending time with those we love, cosying up with warm drinks, and of course, good food. There's nothing quite like the flavours of Christmas to put you in a festive mood.
To make the Christmas magic last a little longer, St Pierre is here with Christmas recipe ideas for a showstopping festive dessert and delicious ways to turn your Boxing Day leftovers into a whole new meal with Parisian flair.
Christmas Recipe Idea: Chocolate Orange Tear and Share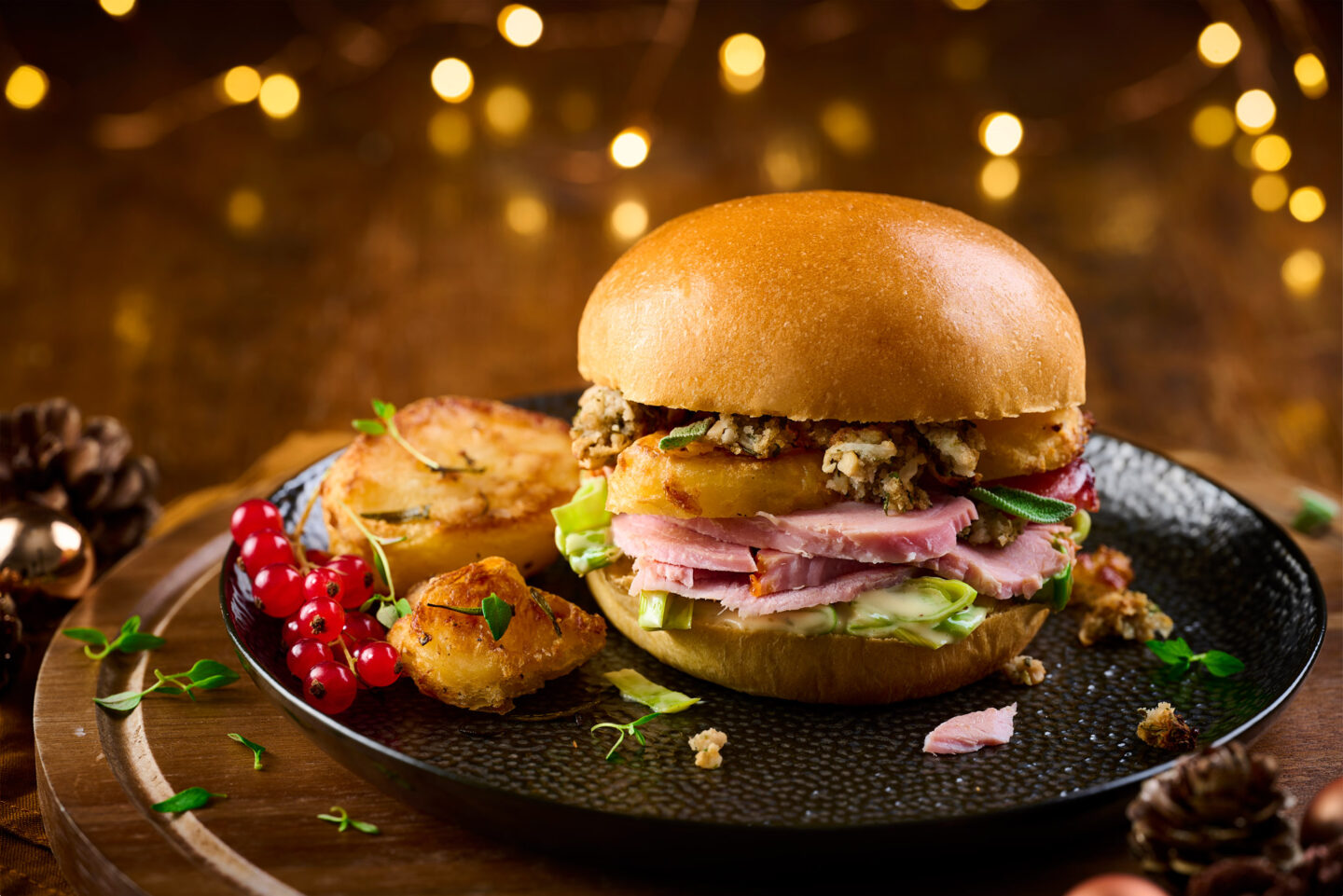 Pigs in blankets are a Christmas favourite for a good reason. Enjoy them all throughout the festive period with this recipe for Pigs in Blankets Hot Dogs. Fried onion, cheese and cranberry sauce, combined with the golden smoothness of St Pierre Brioche Hot Dog Rolls, make for an elegant and elevated take on a Christmas classic.
---
Have a very Happy Christmas from everyone at St Pierre! If you try any of our recipes, make sure to tag @StPierreEurope on Instagram and Facebook.
For more festive recipe inspiration make sure to check out the Christmas occasion page on our website.