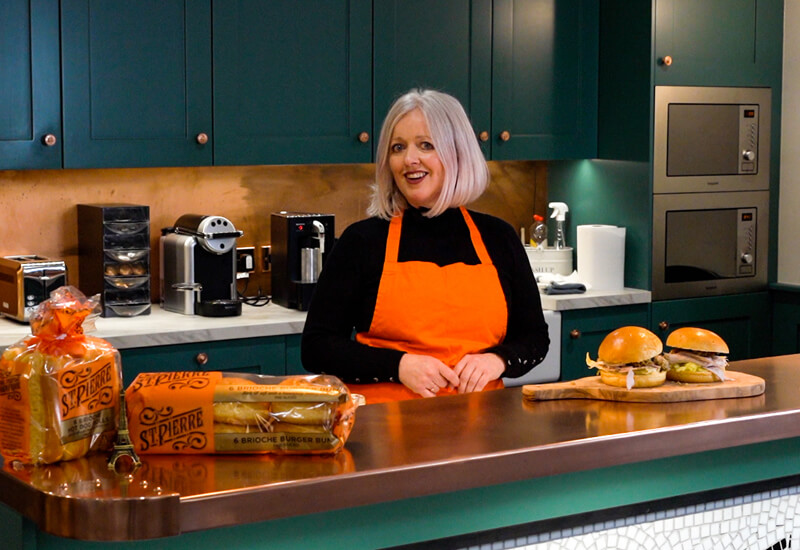 Announcement
Christmas Recipe Masterclass
Take a look at how to make two of our festive dishes
To show you how simple it is to make two of our festive recipes, watch our Christmas recipe masterclass video below.
Christmas Recipe Masterclass
In this Christmas Recipe Masterclass, hosted in St Pierre's very own kitchen with recipe expert Vanessa Taylor, you'll be able to see how simple it is to make our Leftover Turkey & Stuffing Brioche Burgers – a classic Christmas sandwich with the addition of our delicious and light Brioche Burger Buns.
She also shows us how easy it is to make our Chocolate Orange Breakfast Brioche, using our Brioche Hot Dog Rolls – which can also be enjoyed as a quick, sweet treat.
The Christmas recipe masterclass took place as part of the Wellbeing of Women's first online City Christmas Fair (9th – 16th November), which aims to raise funds for life-saving women's health research that will change the lives of women, girls, babies and their families.
If you're making these Christmas recipes at home, why not share them with us on social media – tag @StPierreEurope on Facebook and Instagram, and use the #StPierreChristmas hashtag.
If you're looking for further inspiration for the festive season, why not…
We've also compiled a variety of different Christmas recipes for you to try out at home – for breakfast, lunch or dinner, sweet and savoury, all of them have been developed to be as simple but delicious as possible.
Here are some of our team's favourites for you to try out at home and make your Christmas magnifique…